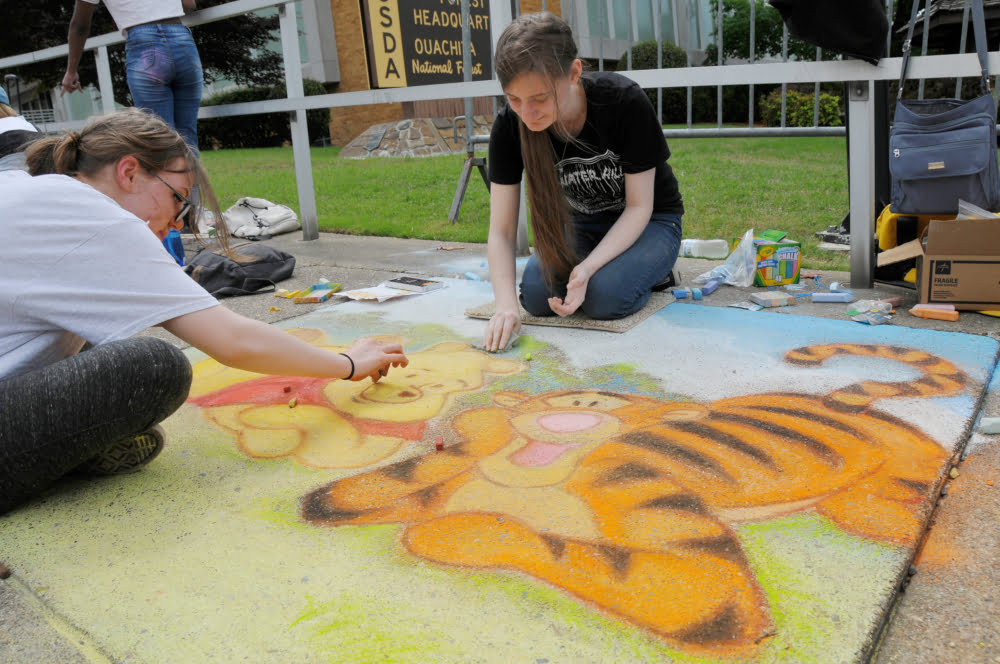 The Arts & The Park 2021 Festival is scheduled for April 30 – May 9. HSACA is working to update the calendar of events to reflect evolving Covid-19 guidelines. The 2021 festival will utilize virtual, in-person, indoor, and outdoor events. We ask that all participants at live events practice social distancing and wear a mask. Please visit the links below to view the offerings for the 2021 Arts & The Park festival.

Art Moves



Hosted by: HSACA
Event Type: Exhibition
Location:
Hot Springs Creek Greenway Trail Beginning at Hollywood Ave.

Hot Springs, AR 71901
Description
:
What a perfect way to start ten days of festivities! The first event of this year's Arts & The Park will be the opening of the Art Moves: Griots outdoor art exhibition. Take a stroll along this installation situated along the Hot Springs Creek Greenway Trail between Hollywood Ave and Belding street. Art Moves features 11 images reproduced onto 30 x 40 metal sheets and are thematically dedicated to honoring two artists with Hot Springs roots.
In the wake of a very challenging year, the Hot Springs Area Cultural Alliance is choosing to use the Arts & The Park and Art Moves exhibit platforms to help improve the overall health and well being of our community through art, with unity, inclusivity, movement, and nature. This year's Arts & The Park festival will celebrate our humanity and bring our community safely closer together by highlighting the contributions to society and life work of two locally grown, African-American, barrier-breaking artists, Henry Glover and George Hunt.
This year's exhibit, titled Art Moves: Griot, will called for works that tell a story and are influenced in some way by the work or life of either Henry Glover or George Hunt. In addition to displaying each work of art with a QR code description, this year we added an additional display that connects people to a biographical video we have created of our honorees. We would like to ensure that every Art Moves visitor has an opportunity to learn the stories behind our storytellers as well as why griot was chosen as the theme.
An artist statement about each piece can be accessed by scanning a QR code adjacent to the piece by simply using a smartphone camera. The outdoor exhibit invites viewers to go outdoors to enjoy art set in nature.
A griot can be broadly defined as a storyteller. The word comes to us from West Africa and describes musicians or performers of some sort that use their art to tell a story. The story is usually one that details history or tradition and is intended to help maintain and preserve the culture.
Art Moves: Griots was sponsored in part by The Black History Commission of Arkansas.
Audience: General Public
Audience Ages: All Ages
Student Grades:
Youth Ages:
Ticketed Event? No
Contact: Liz Colgrove Phone: 773-208-9545 Email: liz@hotspringsarts.org