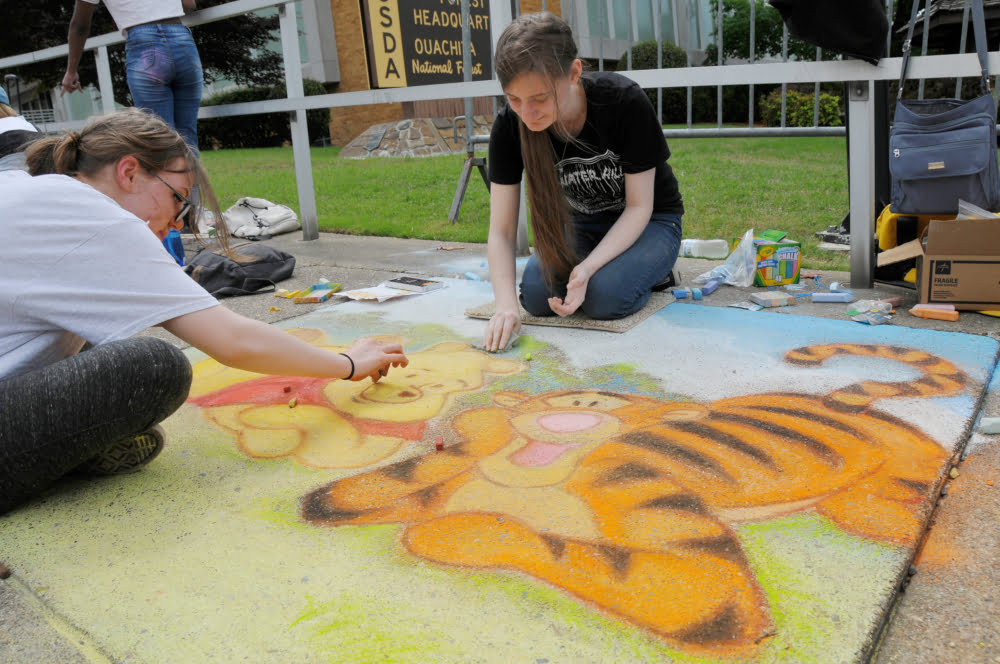 The Arts & The Park 2021 Festival is scheduled for April 30 – May 9. HSACA is working to update the calendar of events to reflect evolving Covid-19 guidelines. The 2021 festival will utilize virtual, in-person, indoor, and outdoor events. We ask that all participants at live events practice social distancing and wear a mask. Please visit the links below to view the offerings for the 2021 Arts & The Park festival.

Akeem Kemp LIve Performance

Hosted by: HSACA
Event Type: Performance
When:
May 1, 2021 Starting at: 7:00 PM til: 8:00 PM, Doors Open:
Location:
Hill Wheatley Plaza

Hot Springs, AR 71901
Description:

Akeem Kemp is a natural prodigy who is a singer, guitarist, and songwriter from Arkansas.  He grew up performing in a gospel quartet, but branched out as a blues solo artist releasing his first album, "I Like It All," followed by his second album, "A Woman Needs Love," right after high school.  Influenced by Albert King's string bending and soulful, smoky vocals as well as Jimi Hendrix's overdriven amplifiers with high volume and gain, Akeem has managed to create his own style and unique tone.  Through the inspiration of life experiences, he uses his music to connect with all walks of life.  Akeem is on a journey to create memories, conceive feelings, and communicate lyrics people may feel they cannot say any other way except through music.   
Description provided by the Akeem Kemp website.
Audience: General Public
Audience Ages: All Ages
Student Grades:
Youth Ages:
Ticketed Event? No
Ticket Price or Fee:
Get tickets at:
Tickets are availible on the web at:
Tickets go on sale:
Contact: Liz Colgrove Phone: 773-208-9545 Email: liz@hotspringsarts.org
Website: https://www.akeemkempmusic.com/