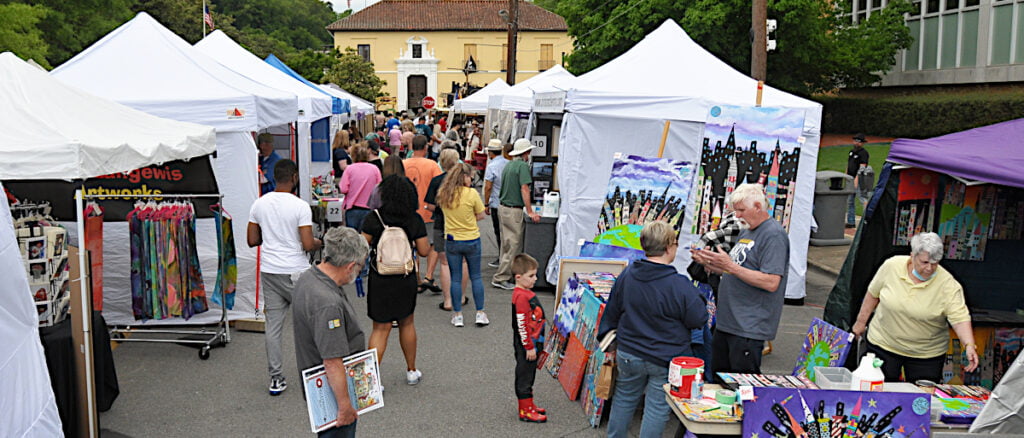 The Arts & The Park 2022 Festival was held from April 28 – May 8. HSACA is continually updating the calendar of events to reflect evolving Covid-19 guidelines. The 2022 festival utilized virtual, in-person, indoor, and outdoor events. We ask that all participants at live events practice social distancing and wear a mask. Please visit the links below to view the offerings for 2022 Arts & The Park festival.
Please check back often, events are being added daily

Mike Disfarmer Photography Exhibit



Hosted by: Hot Springs Area Cultural Alliance and Visit Hot Springs
Event Type: Exhibition
Location:
Hot Springs Convention Center
134 Convention Boulevard
Hot Springs, AR 71901
Description
:
The Hot Springs Area Cultural Alliance in collaboration with Visit Hot Springs is sponsoring a Mike Disfarmer photography exhibit in the main concourse of the Hot Springs Convention Center as a part of Arts & The Park, the annual spring arts festival. The exhibit will be free and will open to the public on Friday, April 29th. In addition to the Disfarmer exhibit, Arkansas photographer Don House will lead a workshop for photographers of all levels covering the methods used by Disfarmer.
Mike Disfarmer, a native of Heber Springs, AR, is iconic for his notable and profound use of light to capture the raw intensity of his subjects through studio portraiture. Disfarmer operated a studio in Heber Springs in the 1930s and 40s that became iconic to the area. His work has since received international recognition and come to define an approach for capturing character and personality. 
Arkansas portraitist Don House will lead a workshop for photographers of all levels interested in the methods of photographer Mike Disfarmer on Sunday, April 24. The workshop will begin with a group discussion and an analysis of samples of Disfarmer's images and what makes them visually powerful.  House will then demonstrate his own techniques and discuss lighting, film and digital cameras, backdrops, processing, and his philosophical approach to capturing images that are honest in every important meaning of that word. Participants will put the information to use by taking portraits using their own cameras and available light. Images taken by participants will be displayed publicly during the Disfarmer exhibition. Capacity for the workshop is limited, registration opens in mid-March on the HSACA website, www.hotspringsarts.org.
The exhibit will open on Friday, April 29th at 6 p.m. at the Hot Springs Convention Center.
Audience: General Public
Audience Ages: All Ages
Student Grades:
Youth Ages:
Ticketed Event? No
Contact: Mary Zunick Phone: 501-545-6960 Email: mzunick@hotsprings.org
Video or Zoom Link: http://www.hotspringsarts.org
Website: http://www.hotspringsarts.org Facebook: https://www.facebook.com/hotspringsareaculturalalliance