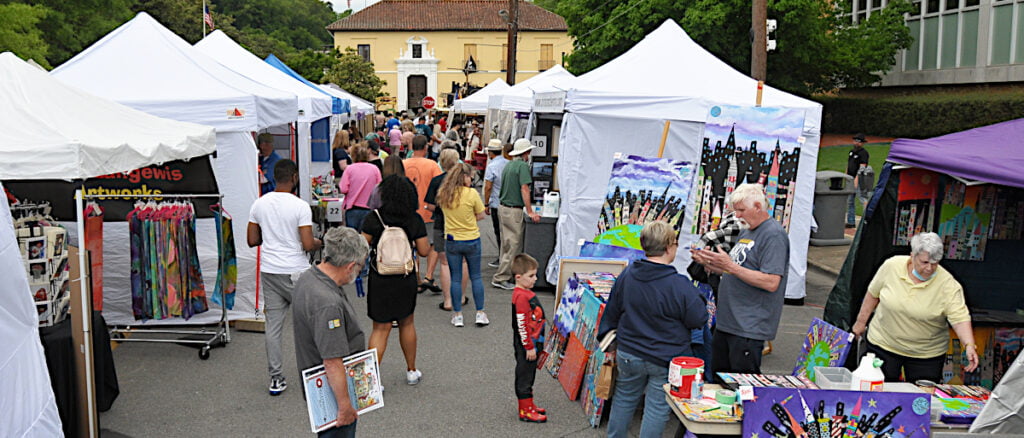 The Arts & The Park 2022 Festival was held from April 28 – May 8. HSACA is continually updating the calendar of events to reflect evolving Covid-19 guidelines. The 2022 festival utilized virtual, in-person, indoor, and outdoor events. We ask that all participants at live events practice social distancing and wear a mask. Please visit the links below to view the offerings for 2022 Arts & The Park festival.
Please check back often, events are being added daily

Studio Tours

Hosted by: Hot Springs Area Cultural Allaince 
Event Type: Event
When:
05/07/2022, 05/08/2022  Starting at: 10:00 AM, 10:00 AM  til:  4:00 PM, 4:00 PM, Doors Open:
Location:
Local Studio Tours
Various locations
Hot Spring, AR 71901
Description:

Artists open their studios for on-site tours on May 7-8.  Studio Tours are presented in partnership with Riser Ford. Wildly popular among festival goers, Studio Tours is a free self-guided tour that allows visitors to catch a rare glimpse into the inner workings of the artistic process. 
Audience:  General Public
Audience Ages: All Ages
Student Grades: 
Youth Ages:  
Ticketed Event? No
Ticket Price or Fee:
Get tickets at:
Tickets are availible on the web at:
Tickets go on sale:
Contact: Mary Ellen Zunick   Phone: 501-545-6960   Email: maryezunick@gmail.com
Website: http://www.hotspringsarts.org
Facebook: https://www.facebook.com/hotspringsareaculturalalliance