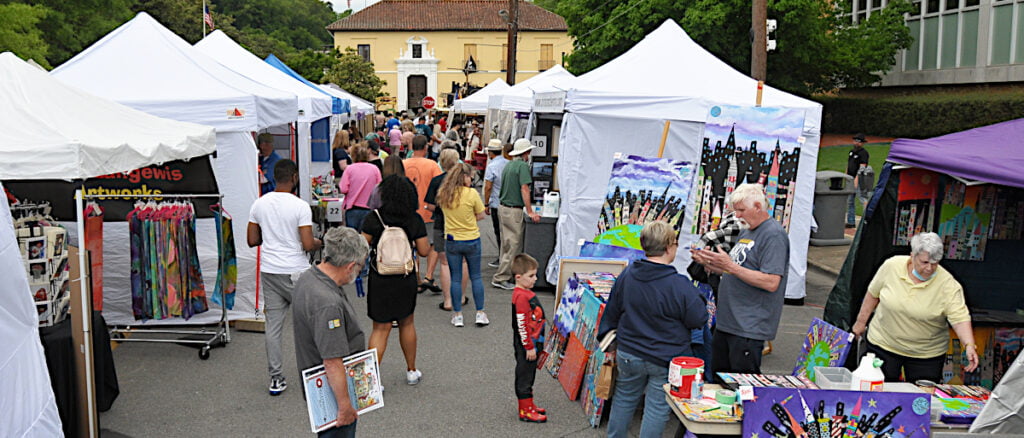 The Arts & The Park 2022 Festival was held from April 28 – May 8. HSACA is continually updating the calendar of events to reflect evolving Covid-19 guidelines. The 2022 festival utilized virtual, in-person, indoor, and outdoor events. We ask that all participants at live events practice social distancing and wear a mask. Please visit the links below to view the offerings for 2022 Arts & The Park festival.
Please check back often, events are being added daily

Virtual Cooking with Chef Andrew Disney

Hosted by: HSACA
Event Type: Event
When:
05/02/2022 Starting at: 6:00 PM til: 7:30 PM, Doors Open:
Location:
Online

Hot Springs, AR 71901
Description:

The Arts & the Park virtual cooking class will take place on Monday evening, May 2 at 6 PM via Zoom. The class will be led by Arkansas native, Andrew Disney, who for the past four years, has been preparing delicious, timeless, classics with a modern twist at the Vault in downtown Hot Springs. He began as a prep cook and worked his way up, cooking alongside some incredibly talented chefs and has learned much from studying the recipes of renown southern chefs Sean Brock and Jeremy Fox. 
Staying with the festival theme, Andrew will draw inspiration from traditional southern fare, and lead the class via zoom as they prepare a cocktail and entree. 
The week prior to the class, those registered will be emailed an ingredient list and Zoom link. On the evening of the class, participants will join Andrew via Zoom from the comfort of their home kitchen to prepare a delicious southern cocktail and entree.
The registration fee is $25 per household and you can register here Cooking Class. 
Audience: General Public
Audience Ages: Adults
Student Grades:
Youth Ages:
Ticketed Event? Yes
Ticket Price or Fee:
$25 per household
Get tickets at:
Tickets are availible on the web at:
https://hotspringsarts.org/virtual-cooking-class/
Tickets go on sale:
Contact: Liz Phone: 773-208-9545 Email: liz@hotspringsarts.org