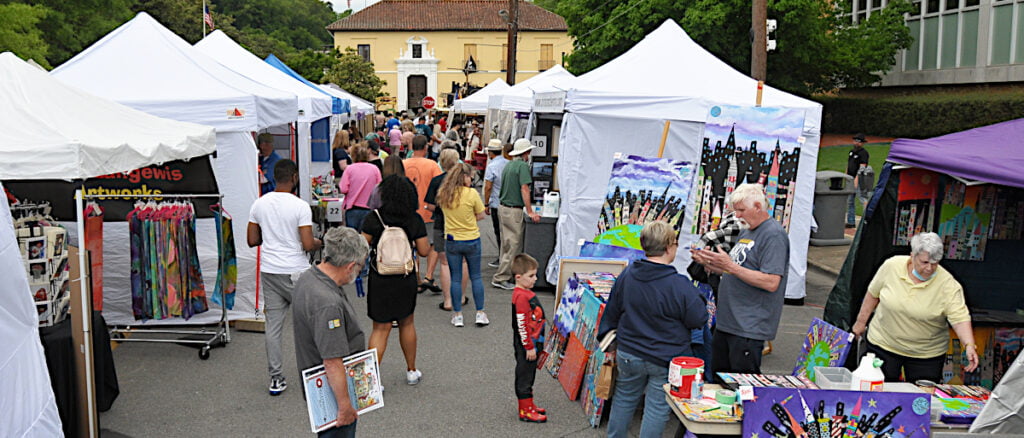 Stay Tuned for the 2023 Arts & The Park full schedule of events.
The festival will be held from Friday, April 28th through Sunday, May 7th.
Please check back often, events are being added daily

The Glover Awards

Hosted by: HSACA
Event Type: Competition
When:
04/29/2023 Starting at: 6:00 PM til: , Doors Open:
Location:
Hill Wheatley Plaza
605 Cental Ave
Hot Springs, AR 71901
Description:

Henry Glover, a Langston High School alumnus, was a pioneering black songwriter, producer, arranger, A&R man, and musician who grew up in Hot Springs. Later he became one of the first black music executives and the first black producer of country music. A few titles in Glover's catalog include: "Fever," "Drown In My Own Tears," "Blues Stay Away From Me," "California Sun," and "The Peppermint Twist."
To help cement Henry's legacy in his hometown, H.S.A.C.A. created a songwriting competition in his honor. This year the contest, emceed by Arkansong's Stephen Koch, features two categories of songwriting, instrumental and songs with lyrics. The Glover Awards will be held on Saturday, April 29th at 6 PM on the Art Springs Stage, presented by Arvest and sponsored by Sharon Turrentine.
Audience: General Public
Audience Ages: All Ages
Student Grades:
Youth Ages:
Ticketed Event? No
Ticket Price or Fee:
Get tickets at:
Tickets are availible on the web at:
Tickets go on sale:
Contact: Liz Phone: 773-208-9545 Email: liz@hotspringsarts.org