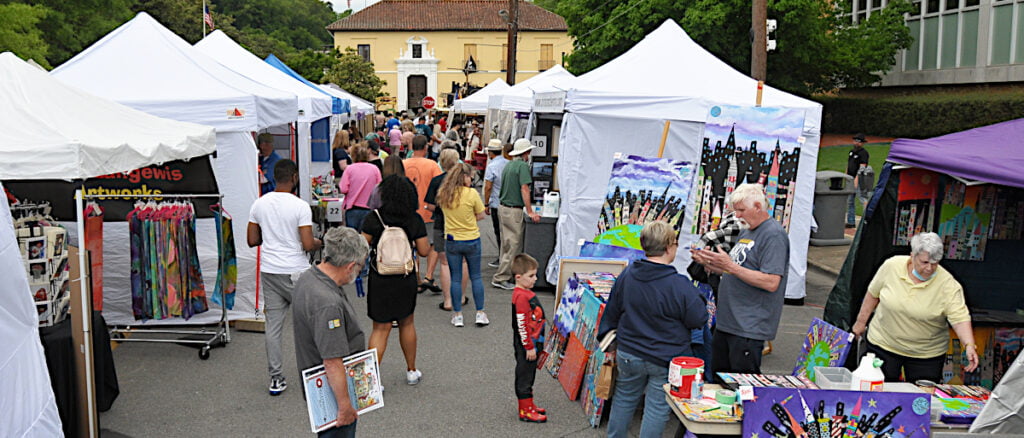 Stay Tuned for the 2023 Arts & The Park full schedule of events.
The festival will be held from Friday, April 28th through Sunday, May 7th.
Please check back often, events are being added daily

Ricko Donovan

Hosted by: HSACA
Event Type: Performance
When:
04/30/2023 Starting at: 10:00 AM til: 11:00 AM, Doors Open:
Location:
Art Springs Stage at Hill Wheatley Plaza
605 Central Ave
Hot Springs, AR 71901
Description:

Rick Donovan will perform live on the Art Springs Stage on Sunday, April 30th at 10 AM.
"Ricko Donovan is an author and an award-winning singer songwriter and multi-instrumentalist. Nashville Magazine described his debut novel Sunnyville as "a delightful, engaging read that allows you to fully appreciate everything good in your life, body and soul." His song Devil At My Door won Nashville's prestigious Spree Songwriter Contest in the alternative country category, and his 2009 album Lucky Sevens was released to great critical acclaim. The Muse's Muse described his songwriting as "literate, observational and very entertaining".
Audience: General Public
Audience Ages: All Ages
Student Grades:
Youth Ages:
Ticketed Event? No
Ticket Price or Fee:
Get tickets at:
Tickets are availible on the web at:
Tickets go on sale:
Contact: Liz Phone: 773-208-9545 Email: liz@hotspringsarts.org