Studios will be open from 10am – 5pm
Saturday May 4th & Sunday May 5th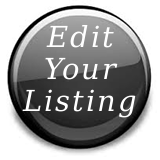 Tours of local artist studio spaces will be held Saturday, May 4 and Sunday, May 5, 2019 from 10 a.m. – 4 p.m. as part of the Arts & The Park 10-day celebration of the arts in Hot Springs. Art lovers can see the creative process in action at more than 20 artist spaces throughout the area. Artists interested in being included in the tour, should contact the Hot Springs Cultural Alliance at 501-321-2277 for more information.

Spa City Design & Unwind
Dates Open: [67]
Description:
Matthew Sutherlin has a PhD in Art Education from the University of North Texas and an MFA from the University of Massachusetts at Amherst. He specializes in abstract painting but has worked in all areas of art including 3D, mixed media, and digital arts. He has exhibited in many national galleries and is a published author.
The studio space for painting is integrated into the living quarters of a 1939 Tudor home which was designed by well known Hot Springs architect Irvin McDaniel. Artwork is integrated throughout the home as well.
Then tour the downstairs (old boiler room and servant's quarters) where Spa City Design & Unwind offers painting classes on the weekends. Classes offer students the chance to produce a work of art through guided instruction while still allowing creative choice on the part of the painter.
Website: http://matthew-sutherlin-l7q9.squarespace.com
Location: 128 Parkhill Street,  Hot Springs
Directions to Studio:
Most convenient: Turn onto Garland Avenue from Central and then take a left onto Parkhill. Home is located at 128 Parkhill. Parking is available on only one side of the street or in the drive way. Driveway runs all the way from Parkhill to Maryland.
It is also possible to turn onto Hobson Street from Central and then onto Parkhill, but parking is a bit more difficult when coming from that direction.
Public Restrooms: Yes
Contact Info:
ACounts
amycounts@hotmail.com
410-206-3124