Studios will be open from 10am – 5pm
Saturday May 4th & Sunday May 5th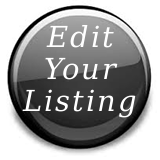 Tours of local artist studio spaces will be held Saturday, May 4 and Sunday, May 5, 2019 from 10 a.m. – 4 p.m. as part of the Arts & The Park 10-day celebration of the arts in Hot Springs. Art lovers can see the creative process in action at more than 20 artist spaces throughout the area. Artists interested in being included in the tour, should contact the Hot Springs Cultural Alliance at 501-321-2277 for more information.

Cutwell 4 Kids
Dates Open: [67]
Description:
The Cutwell 4 Kids art studio is in a building that has been in his family since the 1940s. The space has been home to various businesses, including a barbershop and a diner. After extensive renovation, hundreds of children now enjoy the fruits of his dedication and desire to facilitate healthy self-expression.
Website: http://cutwell4kids.org
Location: 247 Silver st,  Hot Springs
Directions to Studio:
Take Malvern ave south from downtown crossover Grand ave and it's the 1st left behind McDonalds Silver st. and C4K studio is two blocks down on the left side of street before Langston Elementary School on the corner of Silver & Melarsh st
Public Restrooms: Yes
Contact Info:
Anthony Tidwell
c4kartclasses@gmail.com
214-497-3715