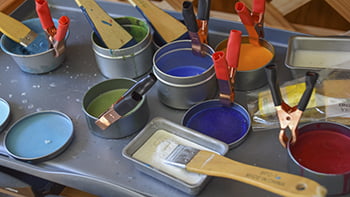 Studios will be open from 10am – 4pm
Saturday October 3rd
If you have questions about the Studio Tours
contact: Mary Zunick at studiotours@hotspringsarts.org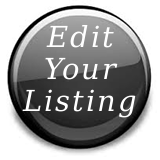 Virtual Studio Tours – In order to allow the public to visit artist studios, virtual tours of the creative spaces of area artists will be hosted on the Hot Springs Area Cultural Alliance's website. Some artists are also planning to open their studios for on site tours on Saturday, October 3.  Bakers Metal and Don Watson Studios, both located in Glenwood, will be open on Sunday, October 4, as well. The Studio Tours is being presented in partnership with Riser Auto.

Dryden Pottery
Dates Open: [67]
Description:

For over 74 years Dryden Pottery has been producing high-quality ceramics with an artistic flair. Known worldwide, our in-house formulated glazes and clay mix were engineered by founder AJDryden. The Quartz crystal clay and glazes are sought after and easily recognized by collectors. Currently, 3rd generation operated we work tirelessly to create beautiful, high quality, one-of-a-kind, Art Pottery you won't find anywhere else! We love to create functional art that you can use! Over 74 years of research and development, love of the craft, and hard work come together to create a true Hot Springs, Arkansas souvenir.

Live pottery wheel demonstrations through out Studio Tours day, Oct 3, 10 am – 4 pm.
Website: http://www.drydenpottery.com
Location: 341 Whittington Ave,  Hot Springs
Directions to Studio:

From Central Ave. turn onto Whittington Ave and travel approx. 2 blocks to Dryden Potteries Studio. It is a large building with painted murals and a large parking lot.
Public Restrooms: Yes
Contact Info:
Zack Dryden
undermyocean@icloud.com
501-623-4201