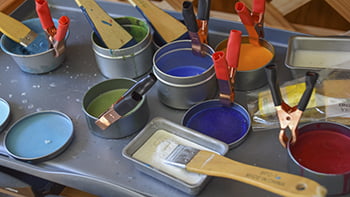 Studios will be open from 10am – 4pm
Saturday October 3rd
If you have questions about the Studio Tours
contact: Mary Zunick at studiotours@hotspringsarts.org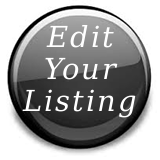 Virtual Studio Tours – In order to allow the public to visit artist studios, virtual tours of the creative spaces of area artists will be hosted on the Hot Springs Area Cultural Alliance's website. Some artists are also planning to open their studios for on site tours on Saturday, October 3.  Bakers Metal and Don Watson Studios, both located in Glenwood, will be open on Sunday, October 4, as well. The Studio Tours is being presented in partnership with Riser Auto.

Fox Pass Pottery
Dates Open: [67]
Description:

Jim and Barbara Larkin built Fox Pass Pottery in 1973. Jim's work is made on the potter's wheel and Barbara's is hand-built, however they often work together on thrown and carved pieces. They mix their clay from several different clays and minerals to make an attractive and durable stoneware. They also mix their own glazes, which are formulated for specific colors and surface qualities. After glazing, the pottery is fired in either a gas or wood-fired kiln to 2350 degrees F. Their son, Fletcher Larkin is continuing the family tradition and his work is showcased in the studio. The Larkin family invites you to visit Fox Pass Pottery and observe the activity in the studio, talk with the potters, and browse in the show room.

Fiber artist, Donna Dunnahoe will be at Fox Pass Pottery demonstrating the spinning wheel and weaving.
Website: http://foxpasspottery.com
Location: 379 Fox Pass Cutoff,  Hot Springs
Directions to Studio:

 From the fountain at the north end of Central Ave., travel 2.5 mi. north on Hwy 7N(Park Ave.). Turn left at our sign, onto Fox Pass Cut-Off, and travel 0.5 mi. to our studio.  Find a map at www.foxpasspottery.com
Public Restrooms: Yes
Contact Info:
Barbara Larkin
foxpass@aristotle.net
501-623-9906