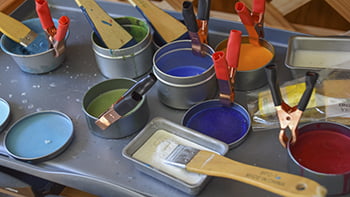 Studios will be open from 10am – 4pm
Saturday October 3rd
If you have questions about the Studio Tours
contact: Mary Zunick at studiotours@hotspringsarts.org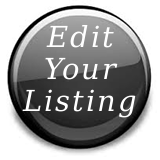 Virtual Studio Tours – In order to allow the public to visit artist studios, virtual tours of the creative spaces of area artists will be hosted on the Hot Springs Area Cultural Alliance's website. Some artists are also planning to open their studios for on site tours on Saturday, October 3.  Bakers Metal and Don Watson Studios, both located in Glenwood, will be open on Sunday, October 4, as well. The Studio Tours is being presented in partnership with Riser Auto.

The Blue Rock Studio/Gallery
Dates Open: [67]
Description:

This year Barbara Cade is doing a special project called "PLAYING WITH PLASTIC" .  She is doing experiments with potato chip bags, coffee bags, frozen fruit and veggie bags, which are plastics that cannot be recycled.  Generally, they are plastic bags with shiny silver plastic inside and colors on the outside.  The public is invited to participate by collecting some bags and bringing them to the studio for the artist.  It is not necessary to clean them.
Website: http://www.barbaracade.com
Location: 262 Hideaway Hills Drive,  Hot Springs
Directions to Studio:

Hot Springs artist Barbara Cade has been making large-scale fiber landscapes and sculpture since 1980 at her studio on Lake Catherine.   In 2017 she debuted her BONFIRE show at the Fort Smith Regional Art Museum.  BONFIRE is a collection of fiber sculptures and wall pieces which express the artist's concern for the environment.

Take Malvern Road (270E) to Akers Road.  Turn right, go 1/2 mi., go left at the Y, go another 1/2 mi. Studio is on the right.  See blue decorations.
Public Restrooms: Yes
Contact Info:
Barbara Cade
cade@ipa.net
501-262-4065