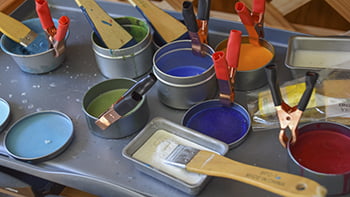 Studios will be open from 10am – 4pm
Saturday, May 8 and Sunday, May 9
If you have questions about the Studio Tours
contact: Mary Zunick at studiotours@hotspringsarts.org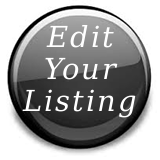 Held the second weekend of Arts & The Park, Studio Tours is a free self-guided tour of local artist studios. It offers a glimpse into the creative space of some of the areas most well-known artists.  

Crooked Little Studio
Dates Open: [67]
Description:

Diana is a virtual art instructor by day and artist/designer in the evenings, on weekends, and during the summers. Her current passion is printmaking; she uses traditional block printing processes as well as mono printing with gel plates. Her resulting prints often inspire and become part of patterns that she sells on products through print-on-demand websites.

She is planning printmaking classes where she displays her work at Whittington Gallery later this spring. She would love for you to drop by for a visit during the Arts and the Park Studio Tours!
Website: https://www.dianagarrison.com/
Location: 318 Arrowhead Drive,  Hot Springs
Directions to Studio:

Turn left off Hwy 270 (Albert Pike) onto Thornton Ferry Road. When Thornton Ferry dead ends into Arrowhead Drive, turn left. Follow Arrowhead Drive around the cove (keeping the lake to your left) to 318 Arrowhead, which will be on the hill on your right. There is some room for parking at the top of the driveway.
Public Restrooms: Yes
Contact Info:
Diana Garrison
diana@dianagarrison.com
501-781-7271