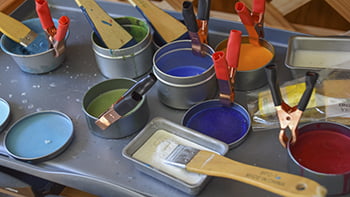 Studios will be open from 10am – 4pm
Saturday, May 8 and Sunday, May 9
If you have questions about the Studio Tours
contact: Mary Zunick at studiotours@hotspringsarts.org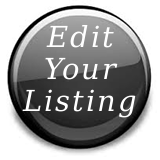 Held the second weekend of Arts & The Park, Studio Tours is a free self-guided tour of local artist studios. It offers a glimpse into the creative space of some of the areas most well-known artists.  

Fairy Gourdmother
Description:

Professional teacher and member of the Society of Decorative Painters and the American Gourd Society
Website: https://starlinephoto.com
Location: 100 Brighton Place,  Hot Springs
Directions to Studio:

100 Brighton Place

From downtown: south on Central Avenue (past where Higdon Ferry intersects) to Birchwood Bay.  Go up Birchwood one block and turn right on Brighton Terrace.  I'm at the next corner of Brighton Terrace and Brighton Place across from Quapaw Rehab.  Brick house on the corner with the flag and a yard full of flowers.  Park in the 2nd driveway and enter through the gate in the white fence.  The studio is on the right in the courtyard.
Public Restrooms: No
Contact Info:
Sammie Crawford
noemail@me.com
501-525-8558