Studios will be open from 10am – 4pm
Saturday, May 7 and Sunday, May 8
If you have questions about the Studio Tours contact Lori at studiotours@hotspringsarts.org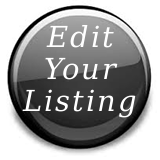 Held the second weekend of Arts & The Park, Studio Tours is a free self-guided tour of local artist studios. It offers a glimpse into the creative space of some of the areas most well-known artists. 
Stop by Riser Ford on Saturday to pick up a program which contains a map to all of the open studios and then hit the road.  Programs are also available at the Visitor Information Center at 629 Central Avenue. 

Emergent Arts
Description:

Emergent Arts is a not-for-profit community art space with a studio membership program that allows local artists to use our darkroom, woodshop, textile, ceramics, 2D/3D, and dance/movement studios. Members of our studios will have on display and for sale works they have made. Come tour Emergent Arts, our studios, and appreciate and support various local artists! 
Website: http://www.emergentarts.org
Location: 341 A Whittington Ave,  Hot Springs
Directions to Studio:

341A Whittington Ave.

Located in the front part of the Dryden Pottery, across from Whittington Park.
Public Restrooms: Yes
Contact Info:
Kara Gunter
kara@emergentarts.org
803-603-3449