Studios will be open from 10am – 4pm
Saturday, May 7 and Sunday, May 8
If you have questions about the Studio Tours contact Lori at studiotours@hotspringsarts.org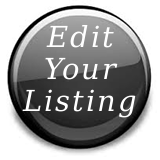 Held the second weekend of Arts & The Park, Studio Tours is a free self-guided tour of local artist studios. It offers a glimpse into the creative space of some of the areas most well-known artists. 
Stop by Riser Ford on Saturday to pick up a program which contains a map to all of the open studios and then hit the road.  Programs are also available at the Visitor Information Center at 629 Central Avenue. 

Vapor Valley Studios at Riser Ford
Description:

Local artist whose art comes from his love of Hot Springs. Many of his pieces have the feel of the magical places of downtown area! His "Vapor Valley," "Living on the Edge," and "Checkerboard" works are in every state and a few countries outside the USA 
Location: 4201 Central Avenue,  Hot Springs
Directions to Studio:

John will have his studio set up at Riser Ford located at 4111 Central Avenue. Riser is the sponsor of Studio Tours.  
Public Restrooms: Yes
Contact Info:
John Faginkrantz
Jfaginkrantz@aol.com
501-607-2685