Studios will be open from 10am – 4pm
Saturday, May 6 and Sunday, May 7
If you have questions about the Studio Tours contact Lori at studiotours@hotspringsarts.org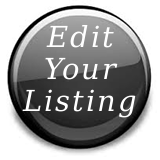 Held the second weekend of Arts & The Park, Studio Tours is a free self-guided tour of local artist studios. It offers a glimpse into the creative space of some of the areas most well-known artists. 
Stop by Visitor Information Center at 629 Central Avenue to pick up a program which contains a map to all of the open studios and then hit the road. Programs will also be available in galleries during Gallery Walk on Friday evening. 

Whittington Gallery
Description:

Whittington Gallery is a laid-back, family-friendly art gallery exhibiting the work of over 50 local artists in a 5,000 sq. ft. space. Featuring oil and acrylic paintings, pastels, watercolor, pottery, jewelry, wooden bowls, photography, and more. Hours: Thursday-Saturday 10-4, Sunday 12-4
Website: http://www.whittingtongallerystudios.com
Location: 307 Whittington Ave,  Hot Springs
Directions to Studio:

We are a five minute walk from the Central Ave, Park Ave and Whittington Ave intersection and a two minute walk to Whittington Park. We are discretely tucked back behind The Whittington Place, with a small parking lot at the front entrance. We are just 3 buildings away from Emergent Arts. Keep an eye out for our flags and fARTZ (Fun Artz for Kids) sign. 
Public Restrooms: Yes
Contact Info:
Kelly Carroll
whittingtongallery@yahoo.com
501-607-0214