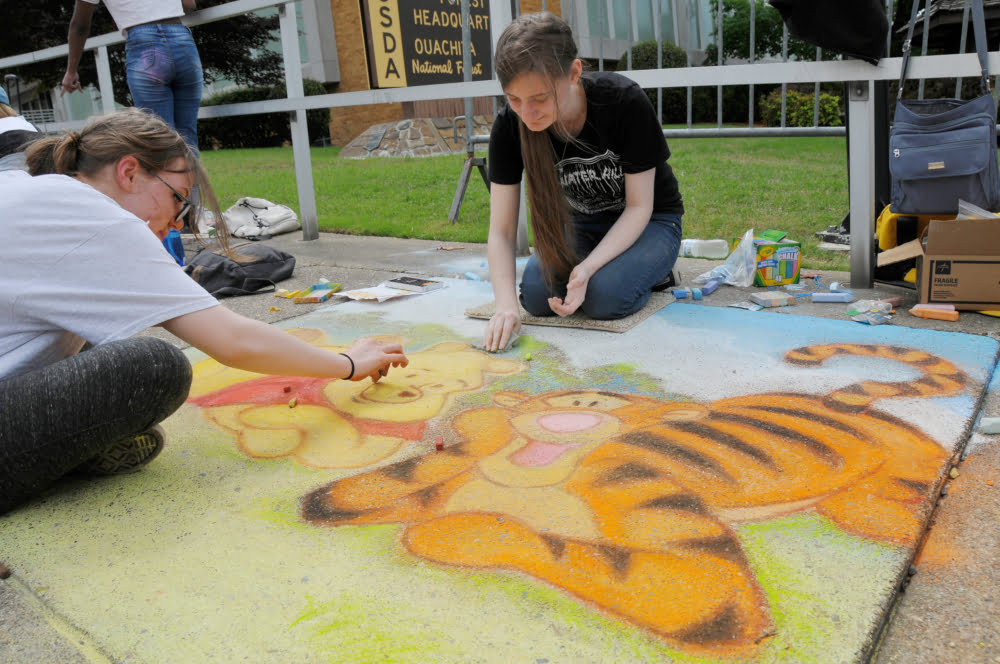 The Arts & the Park Festival runs from September 25th – October 4th, 2020

Artists' Workshop Gallery



https://hotspringsarts.org/frm_file/aWQ6MTA3MTd8ZmlsZW5hbWU6aW1hZ2UtMi5wbmd8c2l6ZTp0aHVtYm5haWw=
Hosted by: Artists' Workshop Gallery
Event Type: Gallery
Location:
Artists' Workshop Gallery
610A Central Ave
Hot Springs, AR 71901
Description
:
Artists' Workshop Gallery is a fine art cooperative exhibiting original works of 25 local artists. Featured are traditional paintings, contemporary abstracts, pottery, jewelry, fused glass, miniature paintings, scarves, sculpture and photography.
Featured artists for September are Joy Clark Hill and Jim Reimer. Joy Clark Hill is a former Texas artist, who paints contemporary artwork in vibrant colors. Her modern abstracts exude the energy and passion she expresses through her art. Jim Reimer is a long-time artist who has won many awards for his beautiful representational art. He enjoys painting a variety of subjects including landscapes, people in various settings and still lifes. His work hangs in many private collections throughout the country.
October's featured artists are Caryl Joy Young and Daryl Wedwick. Caryl Joy Young, a well-known local artist who has studied under many nationally recognized artists, specializes in painting contemporary landscapes in brilliant color schemes with thick layers of paint. Daryl Wedwick is a former Professor of Theatre and a designer of scenery and lighting for over 200 stage productions. Daryl's theatrical background is apparent in his whimsical watercolors that promise to amuse and stretch the imagination of the viewer.
The Gallery is currently maintaining limited hours due to Covid-19. They invite you to view their virtual Gallery Walk, featuring the works of all their artists, on Facebook or YouTube: https://www.youtube.com/channel/UCL043yy2c9pJkDKS7xFe3gg.
Gallery Hours: Thursday – Sunday, 12-5pm
Audience: General Public
Audience Ages: All Ages
Student Grades:
Youth Ages:
Ticketed Event? No
Contact: Pati Trippel Phone: 501-623-6401 Email: ptrippel@hotmail.com
Video or Zoom Link: https://artistsworkshopgallery.com/index.html
Website: https://artistsworkshopgallery.com/index.html Facebook: https://www.facebook.com/ArtistsWorkshopGallery/