Landing Page

The Hot Springs Area Cultural Alliance (HSACA) is pleased to announce the return of Arts & The Park. A ten-day celebration of the arts, scheduled for April 27th - May 6th, 2018 in Downtown Hot Springs National Park, Arkansas. HSACA is excited about showcasing the thriving talent of local and statewide visual artists, musicians, dancers, poets, jewelers, potters, performers, authors, glass makers, sculptors and more in the events that will be held during Arts & The Park 2018.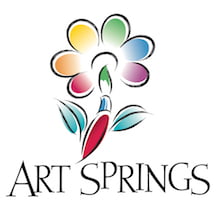 Call for Artists for Art Springs 2018 is now open! Art Springs is the 2-day outdoor art festival celebrated the last weekend of Arts & The Park, May 5 & 6, 2018, in beautiful downtown Hot Springs Arkansas.

Garland County Artists
Call for Applicationsfor artistic exchange trip to Hanamaki, Japan
Sponsored by the Hot Springs National Park Sister City Foundation
The Sister City Foundation will award a scholarship for an artist that resides in Garland County, Arkansas.  The scholarship will fully fund the travel cost up to a 4 week trip to Hanamaki, Japan during April of 2018.  The City of Hanamaki will provide living arrangements as home stays, most meals, tours, cultural and artistic opportunities during the artist's stay.
The purpose of this trip is to provide a Garland County artist the opportunity to interact with artists in the Hanamaki area; to observe and learn about the culture of Hanamaki; and to bring back and utilize experience and artwork to share with local artists, area teachers, and the public including participating in the fall of 2018 activities of the sister city 25th anniversary celebration.
Using no more than two typewritten pages, please answer the following questions in paragraph form. In the header, include your name, home address and telephone number, and e-mail address. You may include your resume as well, as an addendum to the two pages.
Briefly describe both your background and your current activity in the visual arts.
List your participation in any community-oriented artistic projects in the past 5 years.
What has sparked your interest in this trip to Hanamaki?
Do you have a particular area of interest if you were selected to go to Hanamaki?
Is there anything else about yourself that you would like to include in this application?
Include a letter of support and reference from two people with your application.   Please submit photos of not fewer than 5 examples of your artwork. 
Scholarship winners will be expected to sign the "Agreement Between Grant Recipient and Sister City Foundation" (a copy is included at the end of this application for your advance review). Note that grant recipients are responsible for obtaining a valid U. S. passport at their own expense.
Application deadline is September 1, 2017.  You may submit applications by e-mail to:  hotspringssistercityprogram@yahoo.com OR you may mail a hard copy of your application to:  
Hot Springs Sister City Program
134 Convention Boulevard
Hot Springs, AR 71901
Applications will be acknowledged upon receipt.
All applications will be reviewed by a sister city foundation committee which will then select the candidates for a face-to-face interview by the committee.
For further inquiries about this program, you may contact Executive Director, Mary Neilson at mneilson@hotsprings.org or call (501) 545-6960.
2017 Arts & The Park Promo Video
Watch this brief video to gain a
better understanding of
Arts & The Park
A very heartfelt thank you to the many donors who made a contribution to the Hot Springs Area Cultural Alliance on April 6 during Arkansas Gives. Every dollar given will help fulfill the mission of the organization, to celebrate, advocate and promote the arts and culture of Hot Springs.
We especially want to thank Dorothy Morris and the many others who worked together to make the celebration of giving at her home such a huge success. Over $500,000 was raised to support the many charities that make Hot Springs such a wonderful place to live. When we all come together, we make our community and our world a better, more beautiful place to live.