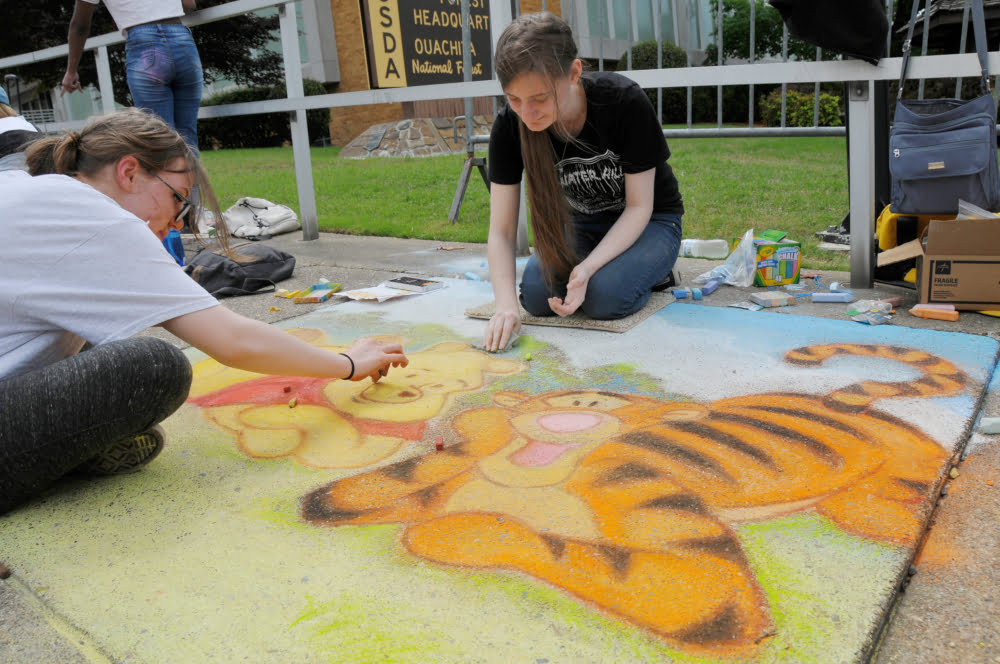 The Arts & the Park Festival runs from September 25th – October 4th, 2020

Art Moves Hot Springs



https://hotspringsarts.org/frm_file/aWQ6MTE3NTR8ZmlsZW5hbWU6QXJ0TW92ZXMtYmFubmVyLXNtYWxsLTEucG5nfHNpemU6dGh1bWJuYWls
Hosted by: HSACA
Event Type: Event
Location:
Hot Springs Creek Greenway Trail, Hollywood Park & Majestic Park
411 Hollywood Ave & 109 W Belding St,
Hot Springs, AR 71901
Description
:
Outdoor art exhibit installed along the Hot Springs Creek Greenway Trail. Ten images of original art by Arkansas artists and with the theme Art Moves depicting physical, natural, and social movement have been selected to be in this exhibit. The artworks are reproduced on 30″x40″ metal sheets installed along the trail that runs beside Hot Springs Creek
Begin the trail on either end: Hollywood Park at Hollywood Ave and Shady Grove Rd or at the future Majestic Park site at Belding St and Shady Grove Rd. This scenic trail is about a 3/4 mile hike or bike ride, one way on a paved path.
The Arkansas artists featured in the exhibit are: Hugh Dunnahoe, Kenneth Haley, Coni Hall, Morgan Herndon, Jeri Hillis, Dolores Justus, A. Margarita Peraza-Rugeley, Gary Simmons, and Katherine Strause.
So, get out and get moving on the Hot Springs Creek Greenway Trail and enjoy Art Moves Hot Springs! Take photos of yourself moving and enjoying the artwork. Be sure to tag these photos with #hotspringsarts2020 when you post them on social media.
Art Moves is presented by Hot Springs Area Cultural Alliance, City of Hot Springs Art Advisory Committee,  and Hot Springs Parks and Trails. It was made possible by generous support from Arkansas Arts Council and Arvest Bank.
Audience: General Public
Audience Ages: All Ages
Student Grades:
Youth Ages:
Ticketed Event? No
Contact: Mary Zunick Phone: 501-321-2835 Email: mzunick@hotsprings.org
Video or Zoom Link: https://hotspringsarts.org
Website: https://hotspringsarts.org Facebook: https://www.facebook.com/hotspringsareaculturalalliance/