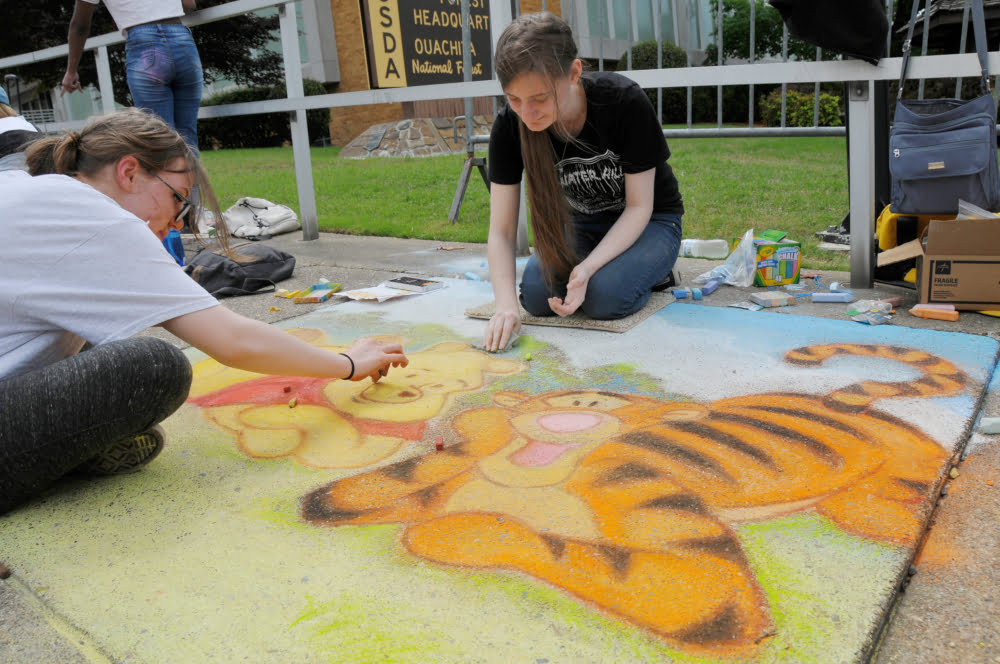 The Arts & The Park 2021 Festival is scheduled for April 30 – May 9. HSACA is working to update the calendar of events to reflect evolving Covid-19 guidelines. The 2021 festival will utilize virtual, in-person, indoor, and outdoor events. We ask that all participants at live events practice social distancing and wear a mask. Please visit the links below to review the offerings from the 2021 modified Arts & The Park festival.

Peter Pan Presented by Hot Springs Children's Dance Theater

Hosted by: Hot Springs Children's Dance Theatre
Event Type: Performance
When:
May 7, 2021, May 8, 2021 Starting at: 7:00 PM, 1:00 PM til: , Doors Open:
Location:
LakePointe Church
1343 Albert Pike Road
Hot Springs, AR 71913
Description:

With the easing of the COVID related restrictions the Hot Springs Children's Dance Theatre is
delighted to bring to the stage this coming May the beloved, whimsical story of Peter Pan.
"We are so excited to be able to finally make this show happen," said Edmond Cooper HSCDT
director. "The dancers jumped back into rehearsals with so much energy. I know they cannot
wait to bring their characters to life. It has been an amazing experience working with them
during a year of pandemic -- I am inspired and moved by their unwavering dedication to daily
practice both virtually and, when possible, in person. I hope the audience will see the passion we
have for dancing and the love we have for performing."
"Our audience will follow Peter Pan and Wendy on a journey through Neverland and meet the
Lost Boys, Captain Hook and, of course, Tinkerbell" said Mr. Cooper.
"Dancers in the leading roles – Abigail Robertson as Peter Pan and Hailey Dabbs as Wendy – are
local high school students. With the closure of schools and cancellations of group activities due
to the pandemic, Abigail and Hailey and other students lost opportunities to perform in the
traditional productions we stage each year. Both Cinderella and Nutcracker were halted in 2020
but we are very hopeful that we will soon return to the stage with these family favorites
Audience: General Public
Audience Ages: All Ages
Student Grades:
Youth Ages:
Ticketed Event? Yes
Ticket Price or Fee:
Ticket Prices:
Preferred Adult $30, Preferred Child $15 (First 3 Rows)
Standard Adult $20,
Standard Child $10 (Open seating 4th row back)
No charge for children under 5 years of age but reservations are required.
Get tickets at:
Tickets are availible on the web at:
Tickets go on sale:
Contact: Edmond Cooper Phone: 501-655-6815 Email: hotspringscdt@gmail.com
Website: http://www.hscdtc.org