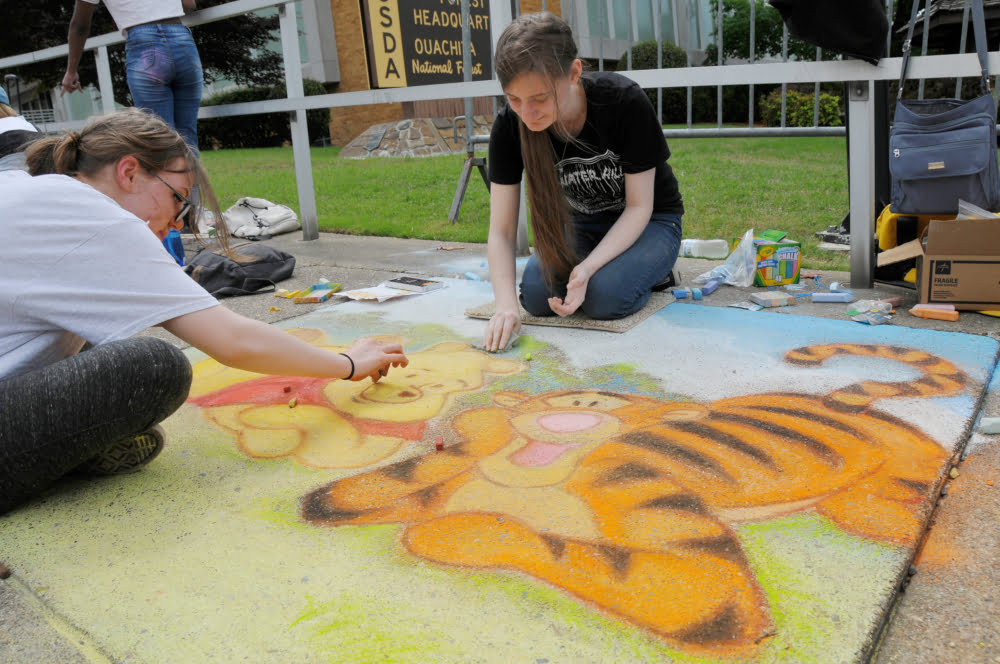 The Arts & The Park 2021 Festival is scheduled for April 30 – May 9. HSACA is working to update the calendar of events to reflect evolving Covid-19 guidelines. The 2021 festival will utilize virtual, in-person, indoor, and outdoor events. We ask that all participants at live events practice social distancing and wear a mask. Please visit the links below to review the offerings from the 2021 modified Arts & The Park festival.

Hot Springs Mural Walking Tour

Hosted by: Hot Springs Area Cultural Allaince
Event Type: Walking tour
When:
May 4, 2021 Starting at: 6:00 PM til: 7:30 PM, Doors Open:
Location:
108 Pleasant Street
134 Convention Boulevard
Hot Springs, AR 71901
Description:

A guided walking tour of  many of the the Hot Springs murals will be held on Tuesday, May 4 beginning at 6:00 p.m.  those wanting to participate in this free event should meet at the Cultural Affairs office which is located at 108 Pleasant Street, just behind the Convention Center.  The tour will feature seven downtown murals and end back at the starting point. The tour will be let by Cultural Affairs Manager, Mary Zunick, with some of the artists who created the murals in attendance as well.  
Audience: General Public
Audience Ages: All Ages
Student Grades:
Youth Ages:
Ticketed Event? No
Ticket Price or Fee:
Get tickets at:
Tickets are availible on the web at:
Tickets go on sale:
Contact: Mary Zunick Phone: 501-545-6960 Email: mzunick@hotsprings.org
Website: http://www.hotspringsarts.org