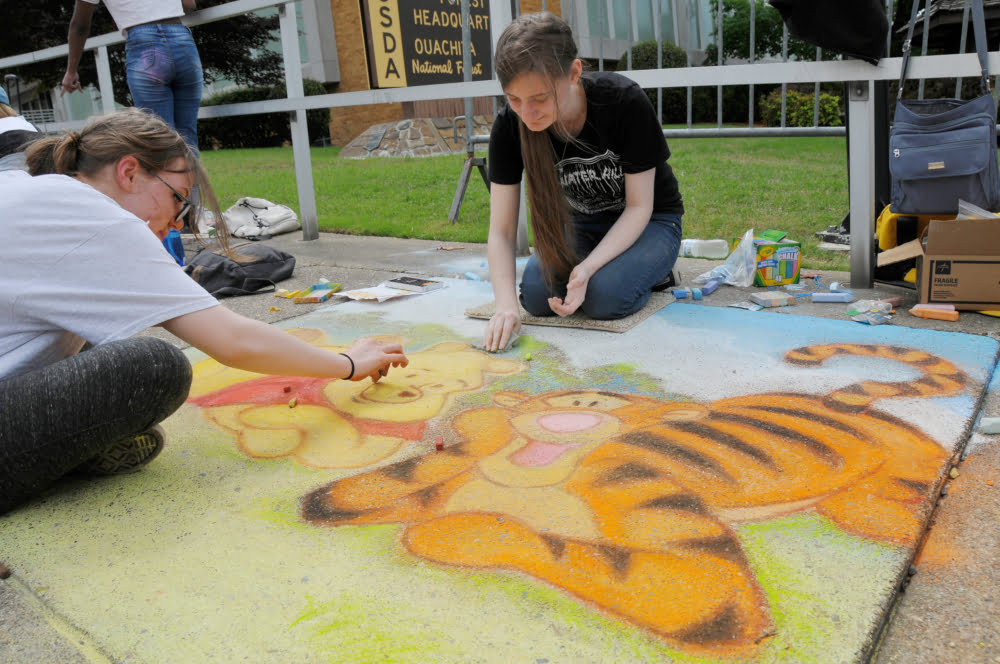 The Arts & The Park 2021 Festival is scheduled for April 30 – May 9. HSACA is working to update the calendar of events to reflect evolving Covid-19 guidelines. The 2021 festival will utilize virtual, in-person, indoor, and outdoor events. We ask that all participants at live events practice social distancing and wear a mask. Please visit the links below to review the offerings from the 2021 modified Arts & The Park festival.

Junk Art: Trash Into Treasure

Hosted by: Emergent Arts
Event Type: Workshop
When:
May 8, 2021 Starting at: 12:00 PM til: 2:00 PM, Doors Open:
Location:
Emergent Arts 341-A Whittington Ave

Hot Springs, AR 71901
Description:

The Junk Art Workshop is a 2-hour workshop where participants will create an original piece of artwork using mostly or all recycled items, trash, litter, etc. that is inspired by the theme: Love Letters to the Earth. This workshop is in-person, out-of-doors, and masks are required.
Students will collect at least 20 bits of usable trash from their neighborhood, yard, or home, recycle their old materials, experiment with limiting thier art supplies, as well as reate an original Earth-inspired art piece.
Scholarships available - email erin@emergentarts.org
Audience: General Public
Audience Ages: Adults, Students
Student Grades: High School +
Youth Ages:
Ticketed Event? Yes
Ticket Price or Fee:
$30, must register in advance for this in-person outdoor event.
Get tickets at:
Tickets are availible on the web at:
https://www.emergentarts.org/product/junk-art-trash-in-treasure-outside-in-person/
Tickets go on sale:
Contact: Erin Holliday Phone: 501-613-0352 Email: erin@emergentarts.org
Website: http://www.emergentarts.org