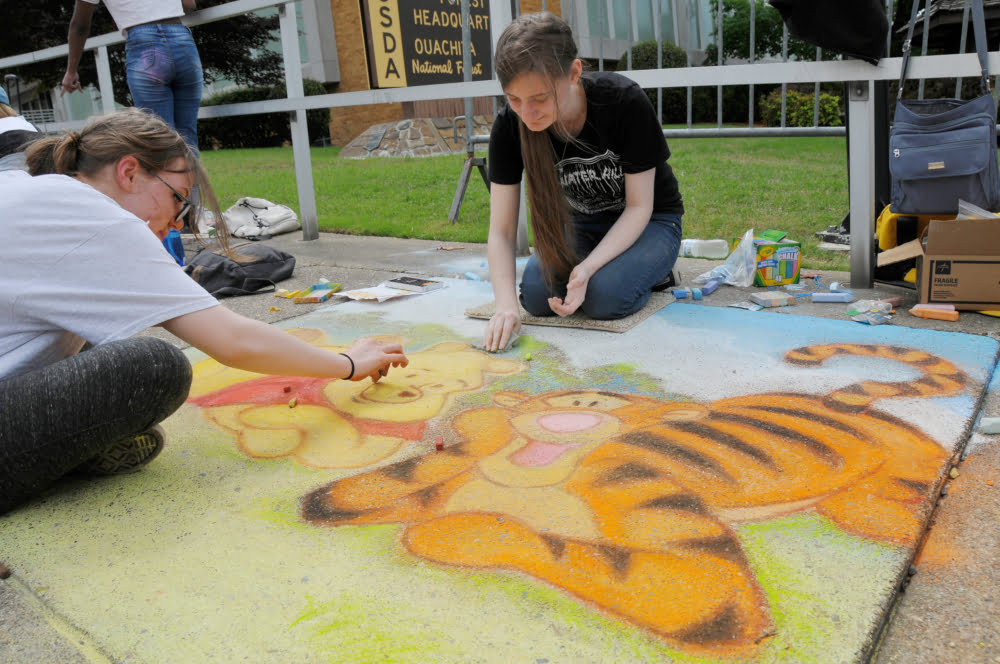 The Arts & The Park 2021 Festival is scheduled for April 30 – May 9. HSACA is working to update the calendar of events to reflect evolving Covid-19 guidelines. The 2021 festival will utilize virtual, in-person, indoor, and outdoor events. We ask that all participants at live events practice social distancing and wear a mask. Please visit the links below to view the offerings for the 2021 Arts & The Park festival.

Art Moves Opening Ceremony

Hosted by: HSACA
Event Type: Reception
When:
April 30, 2021 Starting at: 5:00 PM til: 6:00 PM, Doors Open:
Location:
Hot Springs Creek Greenway Trail Beginning at Hollywood Ave.

Hot Springs, AR 71901
Description:

What a perfect way to start ten days of festivities! The first event of this year's Arts & The Park festival will be the opening reception of the Art Moves: Griots outdoor art exhibition with a performance by the Lakeside High School Jazz Band. After the festivities, take a stroll down this installation situated along the Hot Springs Creek Greenway Trail between Hollywood Ave and Belding street. Art Moves features 11 images reproduced onto 30 x 40 metal sheets and are thematically dedicated to honoring two artists with Hot Springs roots, Henry Glover and George Hunt.
Art Moves: Griots was funded in part by a grant from the Black History Commission of Arkansas.
Audience: General Public
Audience Ages: All Ages
Student Grades:
Youth Ages:
Ticketed Event? No
Ticket Price or Fee:
Get tickets at:
Tickets are availible on the web at:
Tickets go on sale:
Contact: Liz Colgrove Phone: 773-208-9545 Email: liz@hotspringsarts.org