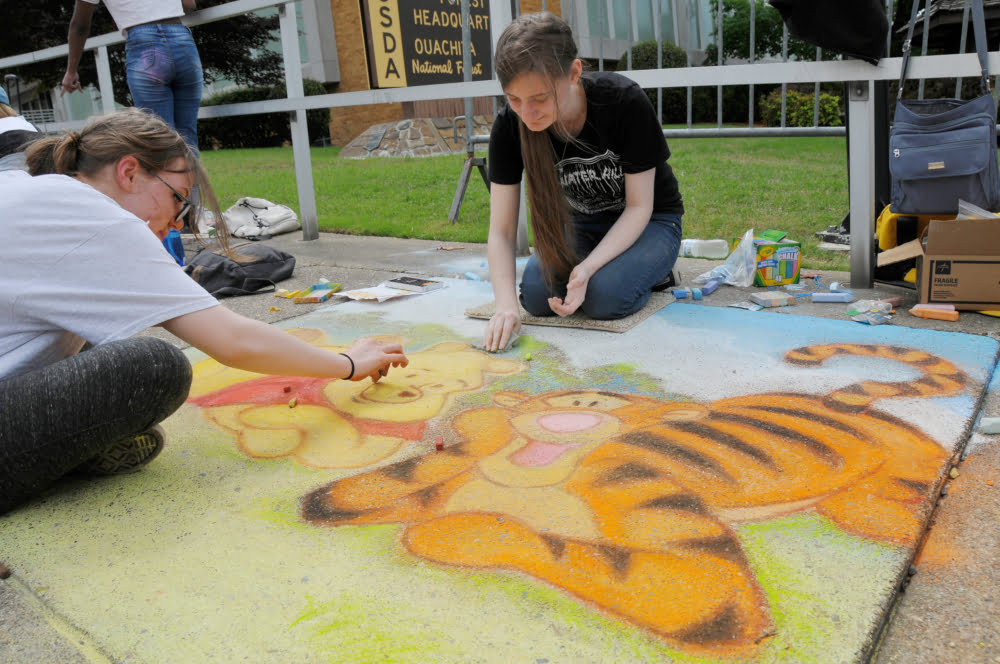 The Arts & The Park 2021 Festival is scheduled for April 30 – May 9. HSACA is working to update the calendar of events to reflect evolving Covid-19 guidelines. The 2021 festival will utilize virtual, in-person, indoor, and outdoor events. We ask that all participants at live events practice social distancing and wear a mask. Please visit the links below to view the offerings for the 2021 Arts & The Park festival.

Art Springs Children's Activities

Hosted by: Garland County Library
Event Type: Kid's Art Activities
When:
May 1, 2021 Starting at: 10:00 AM til: 4:00 PM, Doors Open:
Location:
Hill Wheatley Plaza

Hot Springs, AR 71901
Description:

The Garland County Library will host several children's art activities on Saturday, May 1, from 10 am to 4 pm, with a different activity each hour.
10 am - Sheet Music Art
11 am - CD Scratch Art
12 pm - Record Bowl Painting
1 pm - Castanets and Kazoos
2 pm - Instrument drawing Challenge
3 pm - Tambourines
Audience: General Public
Audience Ages: Youth
Student Grades:
Youth Ages:
Ticketed Event? No
Ticket Price or Fee:
Get tickets at:
Tickets are availible on the web at:
Tickets go on sale:
Contact: Liz Colgrove Phone: 773-208-9545 Email: liz@hotspringsarts.org