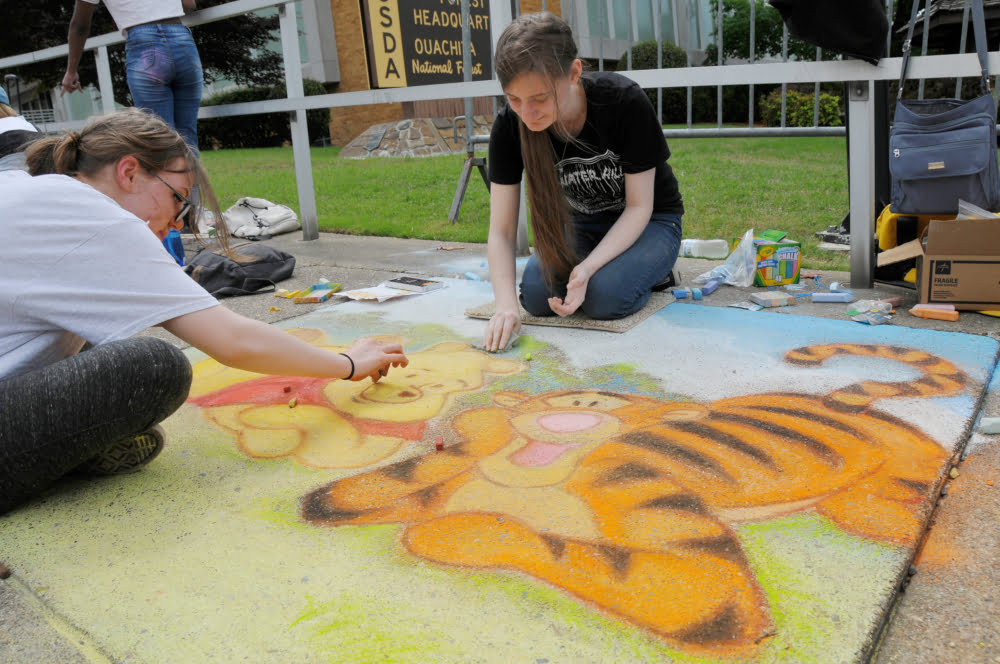 The Arts & The Park 2021 Festival is scheduled for April 30 – May 9. HSACA is working to update the calendar of events to reflect evolving Covid-19 guidelines. The 2021 festival will utilize virtual, in-person, indoor, and outdoor events. We ask that all participants at live events practice social distancing and wear a mask. Please visit the links below to view the offerings for the 2021 Arts & The Park festival.

The Warehouse/Gallery Shinto

Hosted by: Gefer Sims
Event Type: Gallery
When:
April 30, 2021, May 1, 2021, May 2, 2021, May 3, 2021, May 4, 2021, May 5, 2021, May 6, 2021, May 7, 2021, May 9, 2021 Starting at: 10:00 AM, 10:00 AM, 12:00 PM, 10:00 AM, 10:00 AM, 10:00 AM, 10:00 AM, 10:00 AM, 12:00 PM til: 5:00 PM, 5:00 PM, 5:00 PM, 5:30 PM, 5:00 PM, 5:00 PM, 5:00 PM, 8:00 PM, 5:00 PM, Doors Open:
Location:
301 Broadway St

Hot Springs, AR 71901
Description:

The Warehouse event venue is becoming quite well known for hosting some lively Gallery Walk evenings in its beautifully renovated space. Typically a pop-up gallery focused on featuring new and upcoming area artists, The Warehouse has generously offered to house HSACA's newest program, Gallery Shintō, which features artwork created by local high school students.
Shintō, the Japanese word for emerging, displays works created by high school students from Garland and Montgomery Counties, and is debuting during the 2021 Arts & The Park festival. The gallery pieces were selected by local high school art teachers and will be available for sale.
Gallery Shinto began from the project of a Lakeside 7th grade EAST student in the fall of 2020, and is finally coming to fruition for the festival. The student noticed how many people used and explored art during Covid-19 lock down and felt there should be a way to display the works. Originally the idea was to have a virtual gallery, but The Warehouse excitedly stepped up to offer the students a full and complete experience of the world of art by including it in the monthly Gallery Walk.
Audience: General Public
Audience Ages: All Ages
Student Grades:
Youth Ages:
Ticketed Event? No
Ticket Price or Fee:
Get tickets at:
Tickets are availible on the web at:
Tickets go on sale:
Contact: Gefer Sims Phone: 501-538-0399 Email: liz@hotspringsarts.org