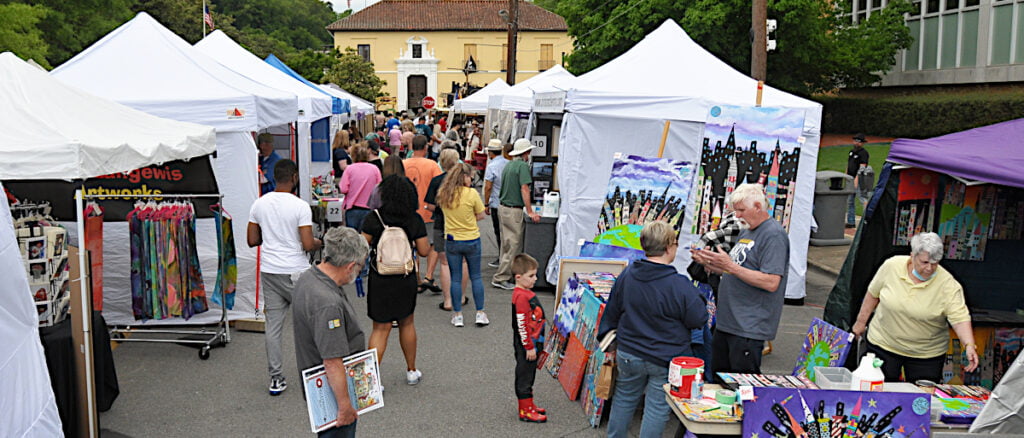 The Arts & The Park 2022 Festival was held from April 28 – May 8. HSACA is continually updating the calendar of events to reflect evolving Covid-19 guidelines. The 2022 festival utilized virtual, in-person, indoor, and outdoor events. We ask that all participants at live events practice social distancing and wear a mask. Please visit the links below to view the offerings for 2022 Arts & The Park festival.
Please check back often, events are being added daily

Wednesday Night Poetry

Hosted by: Wednesday Night Poetry
Event Type: Event
When:
05/04/2022 Starting at: 6:30 PM til: 9:00 PM, Doors Open:
Location:
Kollective Coffee + Tea
110 Central Ave
Hot Springs, AR 71901
Description:

Wednesday Night Poetry in Hot Springs National Park, Arkansas is the longest-running consecutive weekly open mic series in the country, perhaps the world!
First held February 1, 1989, Wednesday Night Poetry has not missed a single week of poetry reading in historic downtown Hot Springs since, over 1725 weeks in a row. Thought to be the longest running consecutive weekly open mic series int he country, WNP is currently hosted by poet, author, and teaching artist Kai Coggin.
Every Wednesday, 6:30pm - 9:00pm
Kollective Coffee+Tea, 110 Central Ave.,
downtown Hot Springs, Arkansas USA 71901
Free and open to all ages.
FORMAT
Open mic for all poets, songwriters and storytellers begins at 6:30.
Feature Poets may be local, regional, or touring artists, and typically do a 20-30 min set starting at 7:00. This is followed by a second round of open mic.
Our venue: WNP has been in 14 different venues over the past 33+ years. We love our current home. Kollective Coffee+Tea is a "3rd wave" coffee+tea house featuring batch, manual, and nitro cold brew coffees, espresso, lattes, cappuccinos, etc. and a large selection of loose-leaf tea. And now wine as well. Kollective also serves an assortment of pastries, salad and, sandwiches. All items are organic and most are made locally. Visit the Kollective page: https://www.facebook.com/kollectivecoffeetea
Audience: General Public, Artists
Audience Ages: All Ages
Student Grades:
Youth Ages:
Ticketed Event? No
Ticket Price or Fee:
Get tickets at:
Tickets are availible on the web at:
Tickets go on sale:
Contact: Liz Phone: 773-208-9545 Email: liz@hotspringsarts.org