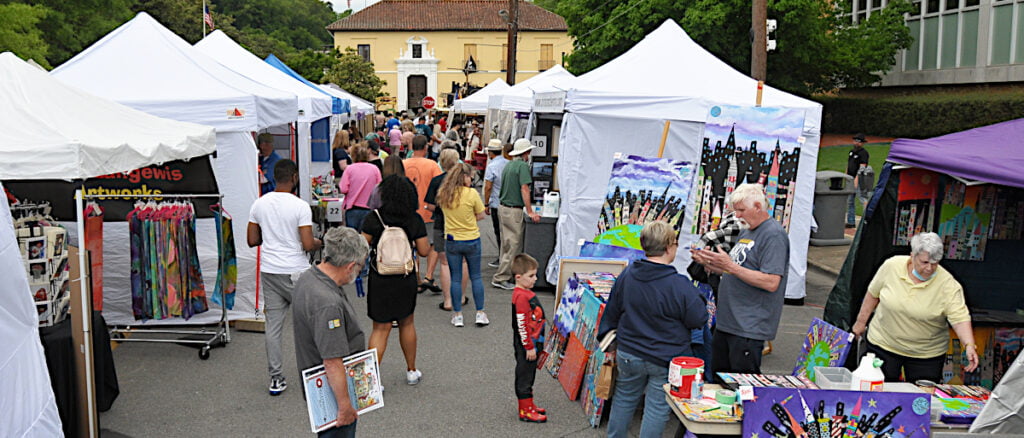 The Arts & The Park 2022 Festival was held from April 28 – May 8. HSACA is continually updating the calendar of events to reflect evolving Covid-19 guidelines. The 2022 festival utilized virtual, in-person, indoor, and outdoor events. We ask that all participants at live events practice social distancing and wear a mask. Please visit the links below to view the offerings for 2022 Arts & The Park festival.
Please check back often, events are being added daily

The First Annual Mother's Day Storyfest

Hosted by: Jerry Butler 
Event Type: Event
When:
05/08/2022  Starting at: 2:00 PM  til:  4:00 PM, Doors Open:
Location:
Garland County Library
1427 Malvern Ave
Hot Springs, AR 71901
Description:

"The First Annual Mother's Day Storyfest" seminar. Register at www.hotspringsarts.org, capacity is limited to ensure thorough interaction with the instructor.
Join us after your Mother's Day lunch for dessert, and more importantly, to share and listen to each other's stories about the moms, grandmothers, great-grandmothers, and other motherly figures that have been so impactful to your life.
We will also take a look at some published stories about Mothers, talk about why Mothers have been disproportionately neglected in English literature, and encouraged to keep the stories of our Mothers alive through oral history projects, memoirs, writing and publication.
The host/facilitator of this interactive session is Jerry Butler, author of Mothers, Memories and Birds, a historical narrative of five successive generations of Mothers who gave birth to their children in the South.
Day & Time: Sunday, May 8, 2pm - 4pm
Materials Fee: None
Audience:  General Public
Audience Ages: All Ages
Student Grades: 
Youth Ages:  
Ticketed Event? No
Ticket Price or Fee:
Get tickets at:
Tickets are availible on the web at:
Tickets go on sale:
Contact: Liz   Phone: 773-208-9545   Email: liz@hotspringsarts.org