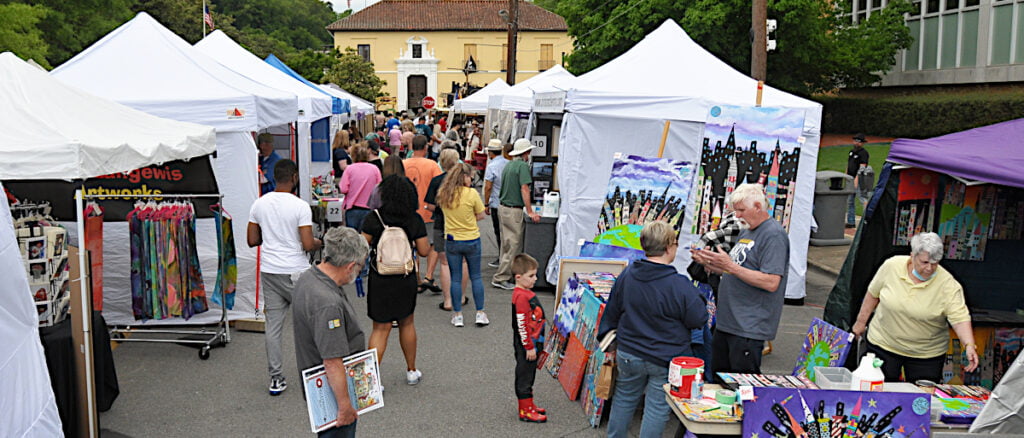 The Arts & The Park 2022 Festival was held from April 28 – May 8. HSACA is continually updating the calendar of events to reflect evolving Covid-19 guidelines. The 2022 festival utilized virtual, in-person, indoor, and outdoor events. We ask that all participants at live events practice social distancing and wear a mask. Please visit the links below to view the offerings for 2022 Arts & The Park festival.
Please check back often, events are being added daily

I CAN! Dance Garland County and Chalk Walk Awards

Hosted by: HSACA
Event Type: Performance
When:
04/30/2022 Starting at: 1:00 PM til: 1:30 PM, Doors Open:
Location:
Hill Wheatley Plaza
605 Central Ave
Hot Springs, AR 71901
Description:

I CAN! Dance of Garland County is a program focused on teaching special needs children not what they are, but what they can become. The children have spent their free-time learning a dance that will be performed live on the Art Springs Stage. 
Immediately following the dance performance, is the Chalk Walk awards ceremony. Chalk Walk, which takes place on the sidewalks surrounding Hill Wheatley Plaza, is a judged chalk art contest for local youth. 
Audience: General Public
Audience Ages: All Ages
Student Grades:
Youth Ages:
Ticketed Event? No
Ticket Price or Fee:
Get tickets at:
Tickets are availible on the web at:
Tickets go on sale:
Contact: Liz Phone: 773-208-9545 Email: liz@hotspringsarts.org