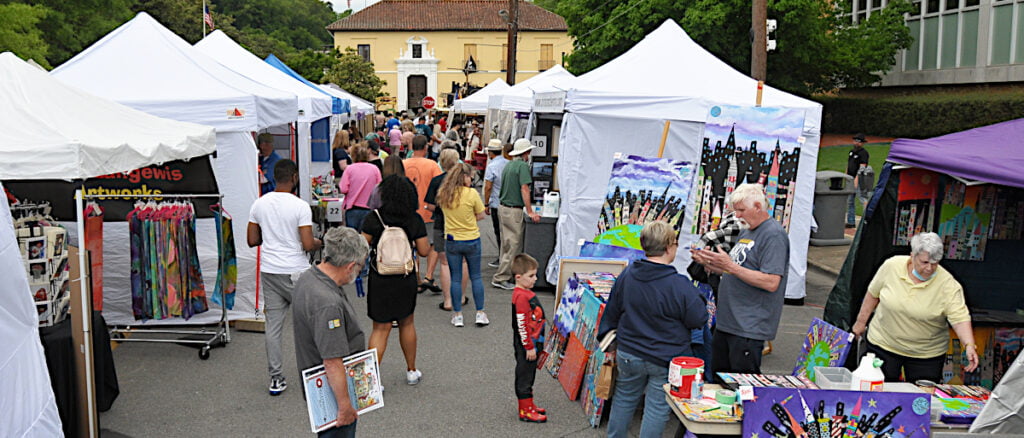 The Arts & The Park 2022 Festival was held from April 28 – May 8. HSACA is continually updating the calendar of events to reflect evolving Covid-19 guidelines. The 2022 festival utilized virtual, in-person, indoor, and outdoor events. We ask that all participants at live events practice social distancing and wear a mask. Please visit the links below to view the offerings for 2022 Arts & The Park festival.
Please check back often, events are being added daily

Jacob Flores Music

Hosted by: HSACA
Event Type: Performance
When:
05/01/2022 Starting at: 2:30 PM til: 4:00 PM, Doors Open:
Location:
Hill Wheatley Plaza
605 Central Ave
Hot Springs, AR 71901
Description:

Former American Idol contestant, Jacob Flores, is an award-winning, one-man band. His music features live looping and an extremely diverse repertoire of both American and Latin-American styles. With the release of his breakthrough album titled 'Cupid,' Flores is solidifying his position as a stunning icon in the genres of Pop, R&B and Soul. 
"I've got to say that I've never heard another artist from Arkansas that sounds quite like Jacob Flores...the word that came to mind in describing his music is it's just....sexy." - Arkansas Roots, KASU 91.9 FM  
Flores first broke into the music scene while attending Henderson State University, where he entered the school's singing competition, Henderson Idol, and was quickly crowned 2013 Henderson Idol. He then went on to audition and advance through preliminary rounds of NBC's The Voice as well as Fox Network's American Idol: Season 14. Flores has been featured as a support act alongside internationally recognized recording artists: La Sonora Dinamita, Los Traileros del Norte, and Banda Carnaval. He was selected to perform at the 381st National Guard Birthday Gala in Washington, D.C. Flores was voted the "Sentinel-Record Reader's Choice Best Local Performer" three years in-a-row (2019-2021). As a follow-up to his debut album, "No Borders" (Blue Rock Artist Ranch & Recording Studio, 2015), Flores recently released his second studio album, "Cupid" (Sound Emporium Studios, Nashville, TN, 2021). With this release, Flores is psyched and ready to soar to new heights, establishing his position as the new face of Classic Soul and Contemporary Pop music. For more information, visit: www.jacobfloresmusic.com/contact
Audience: General Public
Audience Ages: All Ages
Student Grades:
Youth Ages:
Ticketed Event? No
Ticket Price or Fee:
Get tickets at:
Tickets are availible on the web at:
Tickets go on sale:
Contact: Liz Phone: 773-208-9545 Email: liz@hotspringsarts.org