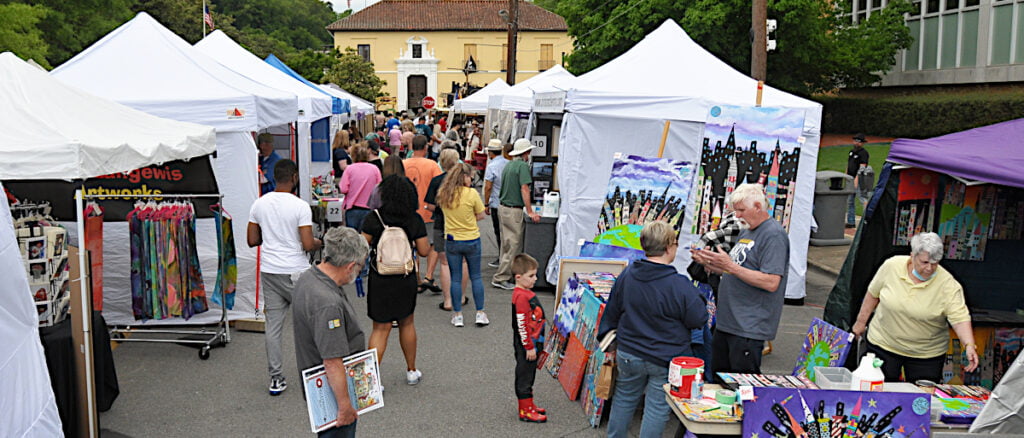 The Arts & The Park 2022 Festival was held from April 28 – May 8. HSACA is continually updating the calendar of events to reflect evolving Covid-19 guidelines. The 2022 festival utilized virtual, in-person, indoor, and outdoor events. We ask that all participants at live events practice social distancing and wear a mask. Please visit the links below to view the offerings for 2022 Arts & The Park festival.
Please check back often, events are being added daily

The Progression and Tools of Quilting (hands-on experience)

Hosted by: Emergent Arts
Event Type: Demonstration
When:
05/05/2022 Starting at: 2:00 PM til: 3:30 PM, Doors Open:
Location:
Emergent Arts
341 Whittington Ave
Hot Springs, AR 71901
Description:

Part 2 of Amy Hoyt's presentation on quilting will take place at Emergent Arts just a few hours after part 1 at the Garland County Library. In this session discussing the art of quilting, Amy will show the progression of quilting tools, machines, and techniques, allowing for hands-on trial and sewing exploration of the equiptment - some historical pieces. A must-see first of it's kind event for Arts & The Park. Visit www.emergentarts.org for full details. 
Audience: General Public
Audience Ages: All Ages
Student Grades:
Youth Ages:
Ticketed Event? No
Ticket Price or Fee:
Get tickets at:
Tickets are availible on the web at:
Tickets go on sale:
Contact: Liz Phone: 773-208-9545 Email: liz@hotspringsarts.org
Website: http://www.emergentarts.org