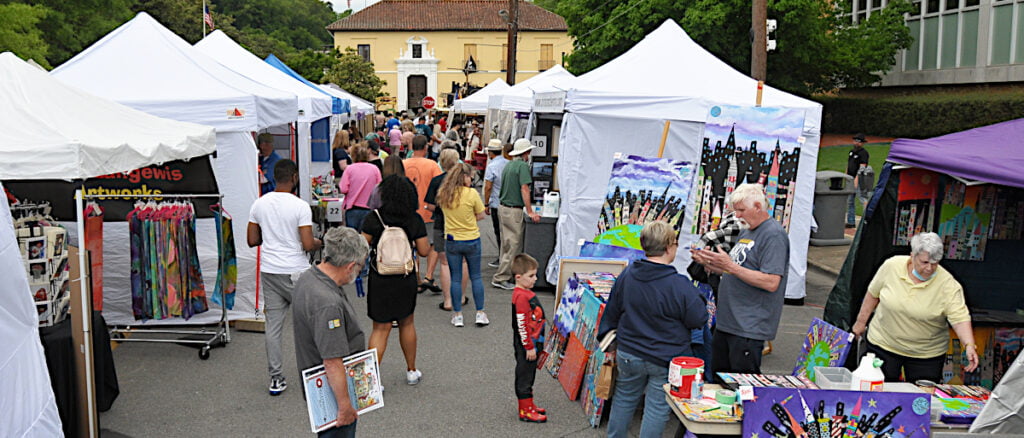 The Arts & The Park 2022 Festival was held from April 28 – May 8. HSACA is continually updating the calendar of events to reflect evolving Covid-19 guidelines. The 2022 festival utilized virtual, in-person, indoor, and outdoor events. We ask that all participants at live events practice social distancing and wear a mask. Please visit the links below to view the offerings for 2022 Arts & The Park festival.
Please check back often, events are being added daily

Congressional Art Competition Awards

Hosted by: Congressman Westerman
Event Type: Reception
When:
05/02/2022 Starting at: 5:30 PM til: 6:30 PM, Doors Open:
Location:
Arkansas State University Three Rivers

Malvern, Arkansas 72104
Description:

Congressional Art Competition Awards
Monday, May 2, 5:30 pm 
Each spring, the Members of the U.S. House of Representatives sponsor a nation-wide high school arts competition. The Artistic Discovery Contest is an opportunity to recognize and encourage the artistic talent in the nation, as well as in our Congressional District. The Artistic Discovery Contest is open to all high school students in the 4th District. The winning artwork of our district's competition will be displayed for one year in the U.S. Capitol. The exhibit in Washington will include the winning artwork from all participating districts from around the country. The winning artwork is also featured on House.gov Congressional Art Competition page.
This reception will include a display of the submissions and the presentation of awards. 
Sponsor - Congressman Bruce Westerman and Visit Hot Springs
Audience: General Public
Audience Ages: All Ages
Student Grades:
Youth Ages:
Ticketed Event? No
Ticket Price or Fee:
Get tickets at:
Tickets are availible on the web at:
Tickets go on sale:
Contact: Robert Lewis Neilson Phone: 501-545-6960 Email: maryezunick@gmail.com