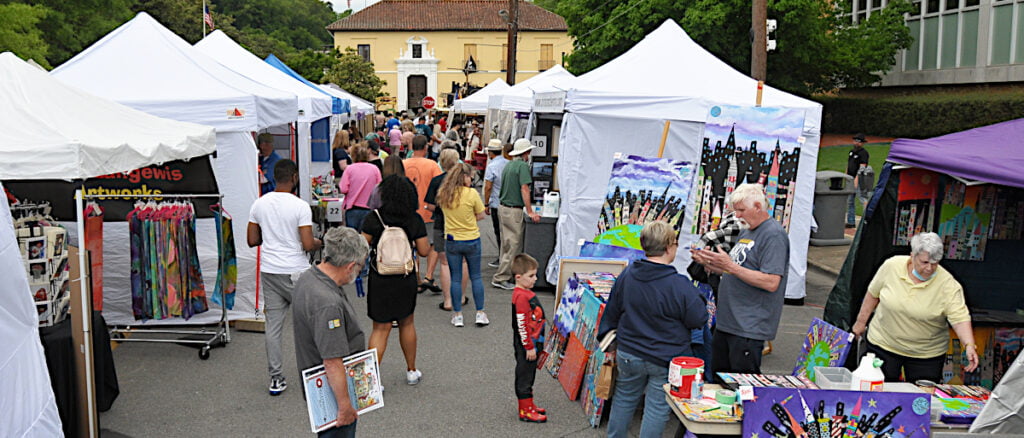 The Arts & The Park 2022 Festival was held from April 28 – May 8. HSACA is continually updating the calendar of events to reflect evolving Covid-19 guidelines. The 2022 festival utilized virtual, in-person, indoor, and outdoor events. We ask that all participants at live events practice social distancing and wear a mask. Please visit the links below to view the offerings for 2022 Arts & The Park festival.
Please check back often, events are being added daily

Henry Glover Songwriting Competition

Hosted by: Alliance Rubber
Event Type: Competition
When:
04/30/2022 Starting at: 3:30 PM til: 6:30 PM, Doors Open:
Location:
Hill Wheatley Plaza
605 Central Ave
Hot Springs, AR 71901
Description:

In honor of music industry trailblazer, songwriter, and Hot Springs native, Henry Glover, HSACA created the Henry Glover songwriting competition. Art Springs will host the 2nd annual Henry Glover Songwriting Competition with returning celebrity judge, Tony Stampley. Pre-selected finalists will perform live, on stage starting at 3:30 PM on Saturday, April 30th.
Celebrity judge, Tony Stampley, is a singer-songwriter with dozens of major tracks in his catalog, including 17 songs chosen by Hank Williams Jr. Stampley will choose the best song based on "the power of the music and lyrics." Viewers can look forward to a live performance by Stamply immediately following the contest.
The winner will be awarded a Glover, a handcrafted trophy constructed by artist Brad Wreyford using locally sourced materials, and donated by A.S.M.S.A.
Audience: General Public
Audience Ages: All Ages
Student Grades:
Youth Ages:
Ticketed Event? No
Ticket Price or Fee:
Get tickets at:
Tickets are availible on the web at:
Tickets go on sale:
Contact: Liz Phone: 773-208-9545 Email: liz@hotspringsarts.org