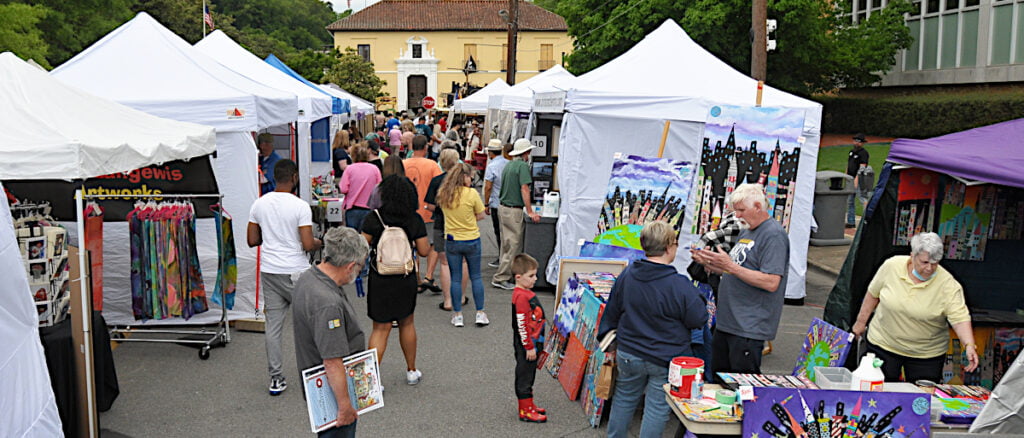 The Arts & The Park 2022 Festival was held from April 28 – May 8. HSACA is continually updating the calendar of events to reflect evolving Covid-19 guidelines. The 2022 festival utilized virtual, in-person, indoor, and outdoor events. We ask that all participants at live events practice social distancing and wear a mask. Please visit the links below to view the offerings for 2022 Arts & The Park festival.
Please check back often, events are being added daily

HSSD District Arts Night

Hosted by: Hot Springs School District
Event Type: Gallery
When:
05/05/2022 Starting at: 5:00 PM til: 7:00 PM, Doors Open:
Location:
Hot Springs Junior Academy
401 Emory St
Hot Springs, Arkansas 71913
Description:

The Hot Springs School District will proudly host a District Arts Night on May 5, 2022, from 5-7 p.m. in the Lobby of the Trojan Arena at 401 Emory Street. This event will showcase a wide array of student-led visual and performing arts projects and performances and the meaningful artistic and creative growth accomplished throughout the school year. Visual Art from all schools will be on display, as talented student groups from, Band, Choir, Dance, Orchestra, and Theatre provide performances.  
Audience: General Public
Audience Ages: All Ages
Student Grades: Pre-K
Youth Ages: 18
Ticketed Event? No
Ticket Price or Fee:
Get tickets at:
Tickets are availible on the web at:
Tickets go on sale:
Contact: Amy D Bramlett Turner Phone: 501-282-9293 Email: bramletta@hssd.net
Website: http://hssd.net