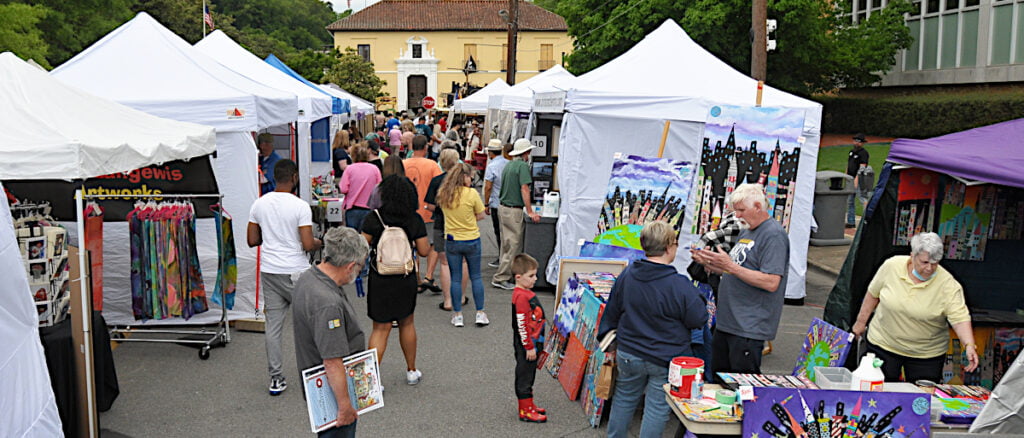 The Arts & The Park 2022 Festival was held from April 28 – May 8. HSACA is continually updating the calendar of events to reflect evolving Covid-19 guidelines. The 2022 festival utilized virtual, in-person, indoor, and outdoor events. We ask that all participants at live events practice social distancing and wear a mask. Please visit the links below to view the offerings for 2022 Arts & The Park festival.
Please check back often, events are being added daily

Meet Sculptor Benjamin Victor

Hosted by: Legacy Fine Art Gallery
Event Type: Event
When:
04/29/2022 Starting at: 7:30 PM til: , Doors Open:
Location:
Legacy Fine Art Gallery
804 Central Ave
Hot Springs, AR 71901
Description:

Meet the artist that  was commissioned by the National Statuary Hall Steering Committee and  The Arkansas Capitol Arts and Grounds Commission to sculpt the new statue that will represent the State of Arkansas In Statuary Hall of the United States Capitol in Washington DC.
Mr. Benjamin Victor is Sculpting Daisy Bates, an American civil rights activist, publisher, journalist, and lecturer that played a leading role in the Little Rock Integration Crisis of 1957, (Arkansas Nine) to be installed in Statuary Hall  later this year.  Come meet the artist and get a very rare sneak preview of the work that will be going in Statuary Hall.
Audience: General Public
Audience Ages: All Ages
Student Grades:
Youth Ages:
Ticketed Event? No
Ticket Price or Fee:
Get tickets at:
Tickets are availible on the web at:
Tickets go on sale:
Contact: Liz Phone: 773-208-9545 Email: liz@hotspringsarts.org