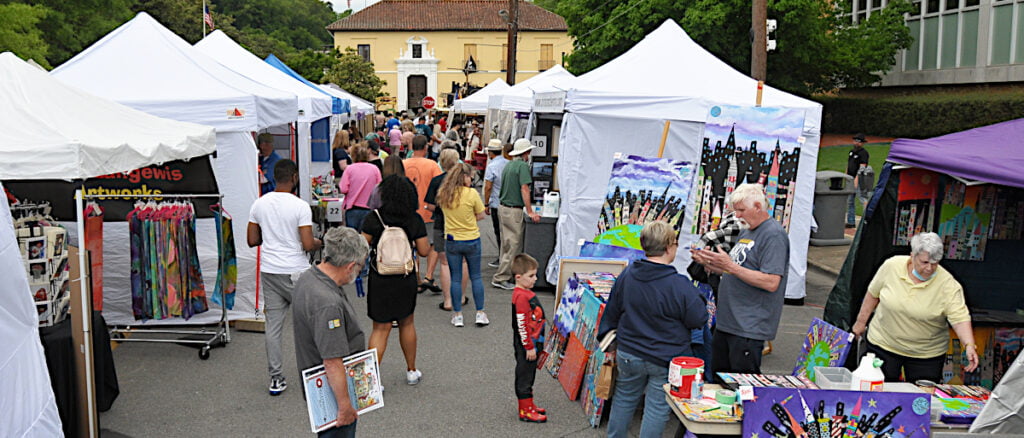 Stay Tuned for the 2023 Arts & The Park full schedule of events.
The festival will be held from Friday, April 28th through Sunday, May 7th.
Please check back often, events are being added daily

An Evening with Amos Cochran

Hosted by: HSACA
Event Type: Performance
When:
05/01/2023 Starting at: 6:00 PM til: 8:00 PM, Doors Open:
Location:
The Heist
723 Central Ave Suite 200
Hot Springs, AR 71901
Description:

Enjoy a special performance from Emmy-nominated composer, musician, and sound artist, Amos Cochran. His work has been showcased at the Sundance, Berlin, and Toronto Film Festivals, as well as with PBS, the London Design Festival, Crystal Bridges Museum of American Art, Unexpected, the University of Houston Brain Center, and his A/V piece Memory Dissolve received the merit award at Artfields 2021. The show will be followed by a short meet and greet with the artist.
Audience: General Public
Audience Ages: All Ages
Student Grades:
Youth Ages:
Ticketed Event? No
Ticket Price or Fee:
Get tickets at:
Tickets are availible on the web at:
Tickets go on sale:
Contact: Liz Phone: 773-208-9545 Email: liz@hotspringsarts.org