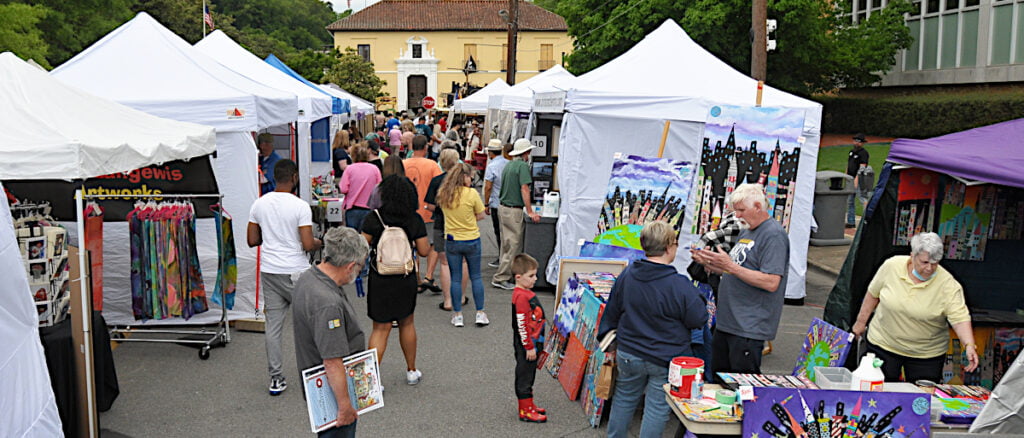 Stay Tuned for the 2023 Arts & The Park full schedule of events.
The festival will be held from Friday, April 28th through Sunday, May 7th.
Please check back often, events are being added daily

Plein Air Painting Event

Hosted by: Heart of America Artists' Association
Event Type: Event
When:
04/28/2023, 04/29/2023, 04/30/2023 Starting at: 1:00 PM til: , Doors Open:
Location:


Hot Springs, AR 71901
Description:

Registration is required to participate in this event as an artist, the awards ceremony and art exhibition is open to the public. 
The Heart of America Artists' Association was created by respected artists Todd Williams and John P. Lasater IV, who have a vision to grow the appreciation of two-dimensional fine art, and to promote the culture of the Midwest to the fine arts community nationwide. Membership information is available on the organization's website, 
heartofamericaartists.com
Plein air painting days: April 28-29, 2023
Framed, finished work to be delivered for display at 11 a.m. on Sunday, April 30, 2023
Award ceremony: 1 p.m. on Sunday, April 30, 2023
Audience: General Public, Artists
Audience Ages: Adults, Students
Student Grades:
Youth Ages:
Ticketed Event? No
Ticket Price or Fee:
Get tickets at:
Tickets are availible on the web at:
Tickets go on sale:
Contact: Liz Phone: 773-208-9545 Email: liz@hotspringsarts.org