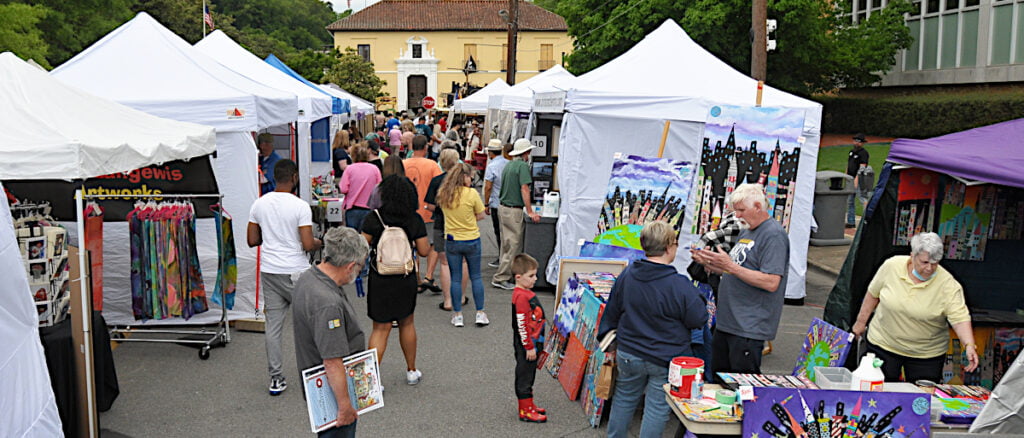 Stay Tuned for the 2023 Arts & The Park full schedule of events.
The festival will be held from Friday, April 28th through Sunday, May 7th.
Please check back often, events are being added daily

Quartz of the Ouchita Mountains

Hosted by: Lisa Carey of All Things Arkansas
Event Type: Event
When:
05/02/2023 Starting at: 11:00 AM til: , Doors Open:
Location:
Garland County Library
1427 Malven Ave
Hot Springs, AR 71901
Description:

Lisa Coleman Carey is the daughter of Ron Coleman of Ron Coleman Mining. She grew up immersed in the world of quartz crystal and in college, upon realizing she had to take science courses, began to learn it in a whole new way. She has an undergraduate degree from Trinity University in San Antonio and a masters degree from the University of Arkansas.
She worked as the employee communications coordinator at Murphy Oil Corporation, the director of development at what is now National Park College, and eight years ago opened All Things Arkansas and then All Things Natural in downtown Hot Springs.
During her presentation, she will take you on a brief history of quartz crystals in the Ouachita Mountains and growing up in rural Arkansas while being involved in international business. You will most likely learn something you did not know, and you might even laugh once or twice along the way.
Audience: General Public
Audience Ages: All Ages
Student Grades:
Youth Ages:
Ticketed Event? No
Ticket Price or Fee:
Get tickets at:
Tickets are availible on the web at:
Tickets go on sale:
Contact: Liz Phone: 773-208-9545 Email: liz@hotspringsarts.org