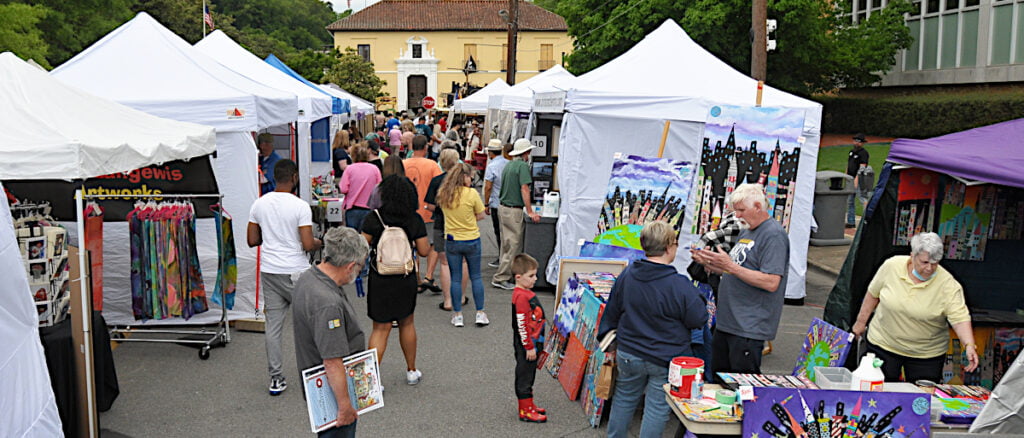 The festival will be held from Friday, April 28th through Sunday, May 7th.

Writing Five Minute Memoirs for Joy and Healing with Milli Lancaster

Hosted by: Mili Lancaster
Event Type: Workshop
When:
05/05/2023 Starting at: 1:00 PM til: 4:00 PM, Doors Open:
Location:
Garland County Library
1427 Malvern Ave
Hot Springs, AR 71901
Description:

Writing Five-Minute Memoirs for Joy and Healing
By Dr. Millie Gore Lancaster
Our lives are filled with moments.  Some of those moments brought us joy.  Others brought us pain. 
When we write five-minute memoirs of joyful moments, we give a gift to ourselves. We relive the joy as we write the memoir, and we relive the joy again every time we read it.
In addition, writing five-minute memoirs can be a gift of joy to our loved ones.  What sweeter gift to a friend than a brief account of a special moment shared with her?  The day a casual friend called and invited you to go share a slice of key lime pie and a coffee? The afternoon you and your work friend went antiquing and she bought you the perfect English teacup? The day you were overwhelmed with decluttering and your BFF showed up in her work clothes and said, "Come on girl! I got your back!"
We will write a joyful memoir in class.
Writing five-minute memoirs about the moments that brought us pain can serve as a tool to help us heal.  We can write through the pain, or we can remove ourselves and view the event as an observer.  Either or both might be tools that help heal our wounds if we are ready to write about them.
We will learn about writing memoirs for healing, but we will not write them in class.
The workshop is limited to 24 people: six tables of four writers each. Each participant should bring either paper and a pencil/pen or a charged-up laptop or tablet.  A snapshot of a special moment may be helpful.
The workshop will include: 1) Words Good Writers Never Use; 2) Zooming in On a Single Moment; 3) Show, Don't Tell; 4) Distancing Yourself to Write About a Moment. 
Mini-lectures will be interspersed with individual writing sessions, sharing in a small group, and receiving individual feedback from the workshop leader.
Participants will leave with one joyful Five-Minute Memoir.
The workshop is free, but participants must pre-register through the Garland County Library.  Only the first 24 registrants will be accepted into the workshop.
The goal of this workshop is to help participants leave an effective and interesting written account of their life for joy and healing.
This workshop is for ages teen-adult and registration is required through the GC Library website.
Audience: General Public
Audience Ages: Adults
Student Grades:
Youth Ages:
Ticketed Event? No
Ticket Price or Fee:
Get tickets at:
Tickets are availible on the web at:
Tickets go on sale:
Contact: Liz Phone: 773-208-9545 Email: liz@hotspringsarts.org