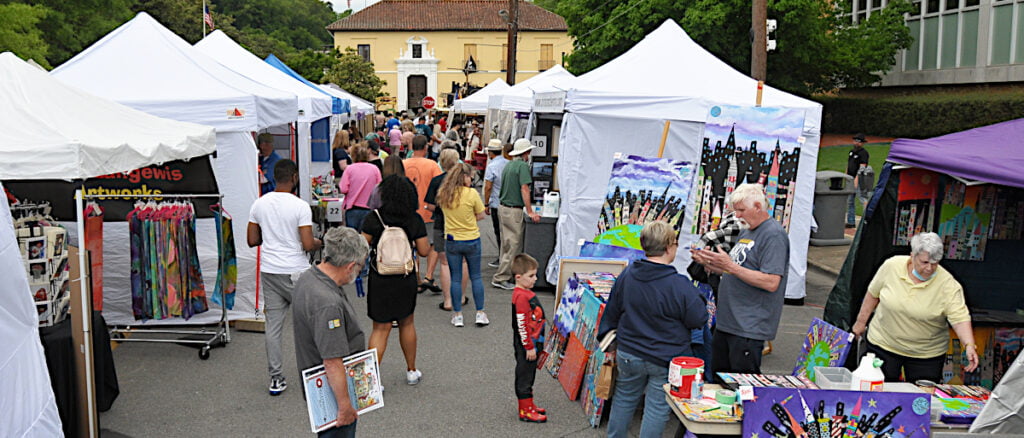 The festival will be held from Friday, April 28th through Sunday, May 7th.

Ed Bowman and the Rock City Players

Hosted by: HSACA
Event Type: Performance
When:
04/30/2023 Starting at: 2:00 PM til: , Doors Open:
Location:
Art Springs Stage Hill Wheatley Plaza
605 Central Ave
Hot Springs, AR 71901
Description:

Ed Bowman is the front man and the leads the band with his powerful and soulful vocal style. Ed has been seenthroughout the years singing at many local clubs and casinos in and around the central Arkansas area and bordering states. His strong vocal range, trumpet work and on stage presence makes him a favorite everywhere.

  Cecil provides the awesome beat behind the band that keeps people moving and grooving.He brings to the band a skill set that is second to none and will knock your socks off with his talented, in the pocket flavor. Cecil has performed with musical greats such as Albert King, Michael Burks, Little Johnny Taylor, Calvin Leavy and a host of other local talents and has also toured throughout Europe and the U.S. in his musical career.
  Joe provides the rock solid bottom, jaw dropping bass slapping rhythm for the band that is considered to be untouchable for miles around. Joe has performed with a wide variety of musicians such as the Beat Daddy's and has recorded for many well known artists. Joe has toured throughout the U.S and Canada and is a must see monster performer on stage.
  Robert is the electrifying guitarist with the band that literally earns the respect of all pickers with his off the scale guitar licks. This awesome performer will definitely touch your soul with his hardcore screaming guitar sounds you've never heard. He brings a ton of studio experience as well as live showmanship with artists such as Darius Rucker, 38 Special, Confederate Railroad, Merle Haggard and has toured with hiphop/rock groups from Memphis with the likes of The Yin Yang Twins, Vanilla Ice and TI.
Audience: General Public
Audience Ages: All Ages
Student Grades:
Youth Ages:
Ticketed Event? No
Ticket Price or Fee:
Get tickets at:
Tickets are availible on the web at:
Tickets go on sale:
Contact: Liz Phone: 773-208-9545 Email: liz@hotspringsarts.org