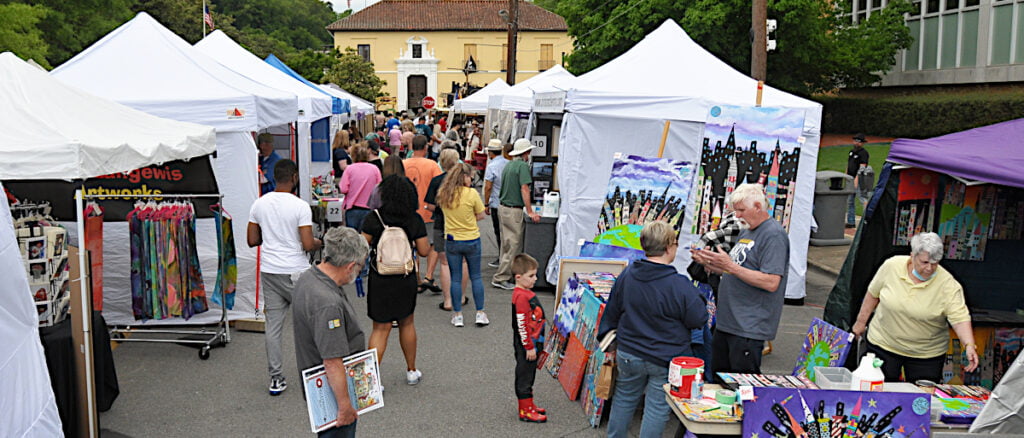 The festival will be held from Friday, April 28th through Sunday, May 7th.

Story Swap Meet

Hosted by: Bai Mros
Event Type: Performance
When:
04/29/2023 Starting at: 12:00 PM til: 3:00 PM, Doors Open:
Location:
Hill Wheatley Plaza
605 Central Ave
Hot Springs national Park, Arkansas 71901
Description:

 Story Swap Meet is a pop-up interactive performance. The concept is based on the ancient trading method - Bartering. Everyone has some stories to tell, and every story is worth to be heard. Arts & the Parks guests can participate in free improvisational performances by finding the SWAP MEET cart and trade a item by sharing their story with the "vendor".  Story Swap Meet had performed in Arts and the Park Fest 2022 , and had a lot of positive feedback.
Audience: General Public
Audience Ages: All Ages
Student Grades:
Youth Ages:
Ticketed Event? No
Ticket Price or Fee:
Get tickets at:
Tickets are availible on the web at:
Tickets go on sale:
Contact: Bai Mros Phone: 501-226-9051 Email: baiyin0905@gmail.com
Facebook: https://www.facebook.com/settings?tab=account&section=username