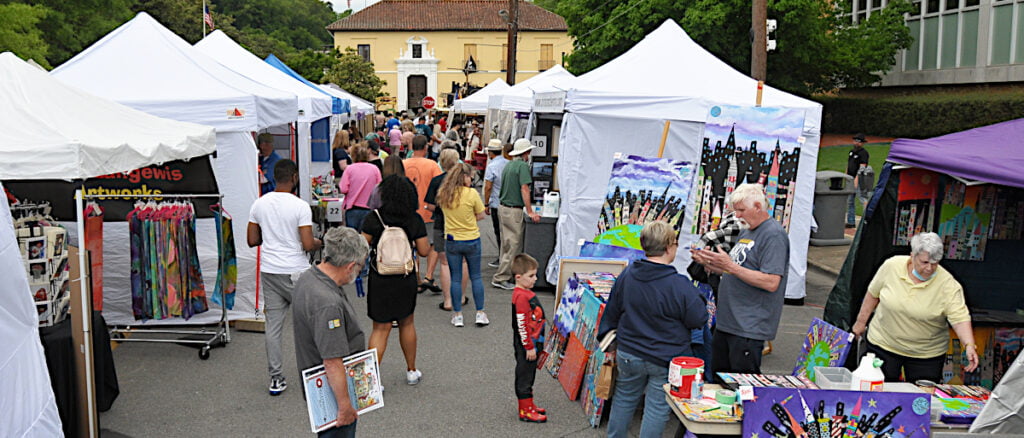 The festival will be held from Friday, April 28th through Sunday, May 7th.

Stream Tale

Hosted by: Emergent Art
Event Type: Performance
When:
05/06/2023 Starting at: 6:30 PM til: 8:30 PM, Doors Open: 30 Min before
Location:
Emergent Art
341-A Whittington Ave
Hot Springs, Arkansas 71901
Description:

Stream Tale is an experimental theater project presented by Women of a Certain Age workshop participants. Each performer will demonstrate an aspect of their life stories with different performance styles. Audiences will join a guided "walking tour" where they can witness or participate in the performance at a series of locations. The performance will start and end at Emergent Arts. Followed by a Q&A.
Producer: Emergent Art
Director: Paiyin, Mros
Performers: Anne Cooksey, Michelle Crandell, Lisa Ann Felton, Patty Meeks, Bai Mros.
Time: 6:30 pm, Saturday, May 6.
Starting location: Emergent Art
Ticket Price: $ 15/each.
Audience: General Public
Audience Ages: All Ages
Student Grades:
Youth Ages:
Ticketed Event? Yes
Ticket Price or Fee:
$15 per person
Get tickets at:
Emergent Art, 341-A Whittington Ave, Hot Springs, AR 71901
Tickets are availible on the web at:
https://www.emergentarts.org
Tickets go on sale:
April 4, 2023
Contact: Emergent Art Phone: 501-613-0352 Email: kara@emergent-tarts.org