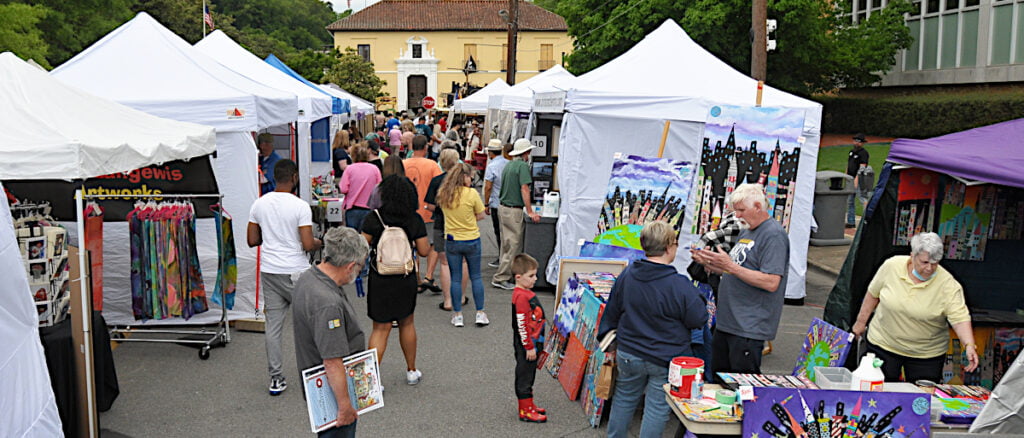 The festival will be held from Friday, April 28th through Sunday, May 7th.

Sound Bath Yoga - May Full Flower Moon

Hosted by: The Yoga Place
Event Type: Event
When:
05/05/2023 Starting at: 6:00 PM til: 7:30 PM, Doors Open:
Location:
301 Whittington Ave

Hot Springs, AR 71901
Description:

The Art of Sound Healing
Join Erika for a meditative sound journey that will remind you of the enchanting, beautiful soul you are, capable of thriving, creating and growing no matter your circumstances.
The session will begin with light breathwork and vocal toning to prepare your mind, body and spirit for a powerful meditation guided by sacred and rare instruments. Erika creates a blissful sonic universe with Crystal Singing Bowls, Sacred Drums, Flower of Life Gong, and other rare instruments. The sound meditation will offer you a window of time for self-care – allowing you to quiet your mind, connect to your higher-self, and activate your vibrational being.
PREPARE FOR YOUR EXPERIENCE:
Please bring a yoga mat, blanket, & pillows for your head/knees (if desired for comfort)
Cozy socks are nice to keep your feet warm
Arrive a few minutes early to check in and create your cozy space
Bring water, tea or other beverage that comforts you
Eat a snack or light meal before the session (avoid a full belly)
Many like to bring their crystals to be cleared and amplified by the powerful tones produced by the crystal bowls
$30
Audience: General Public
Audience Ages: Adults, Students
Student Grades:
Youth Ages:
Ticketed Event? Yes
Ticket Price or Fee:
Tickets are $30
Get tickets at:
Tickets are availible on the web at:
https://theyogaplacehs.com/may-full-flower-moon-sound-bath/
Tickets go on sale:
Contact: Liz Phone: 773-208-9545 Email: liz@hotspringsarts.org
Website: https://theyogaplacehs.com/may-full-flower-moon-sound-bath/