Listing of Artists, Galleries & Arts Organizations in the Greater Hot Springs Area
Make sure you can be found, register today!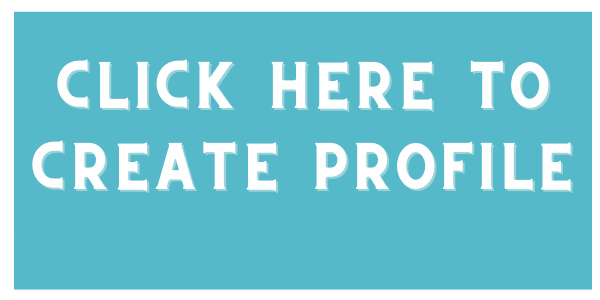 ---
Search the Directory
---

Log-in to Edit or Delete your listing
ryota
Visual: Painting
Email: inforyotamatsumoto@gmail.com
Web Site: https://www.ryotamatsumotostudio.com
FaceBook: https://www.facebook.com/ryota.matsumoto.718
About me:
Ryota Matsumoto is an artist, educator, cultural programmer, urban planner, and architect. As a media theorist, he is highly regarded as the renowned founder and pioneer of the postdigital culture. His sociological insights into new media discourses, which include epidigital theory, hybrid objects, AI and posthumanism, draw inspiration from philosophers of technology, Bernard Stiegler, Michel Serres, and Gilbert Simondon.
Born in Tokyo, he was raised in Hong Kong and Japan. He received a Master of Architecture degree from the University of Pennsylvania in 2007 after his studies at the Architectural Association in London and Mackintosh School of Architecture, the Glasgow School of Art in the early 90s. Over the years, he has studied with Manuel DeLanda, Vincent Joseph Scully Jr., Cecil Balmond, and Giancarlo De Carlo, among others. He collaborated with a cofounder of the Metabolist Movement, Kisho Kurokawa, and with Arata Isozaki, Peter Christopherson, and MIT Media Lab.
As a designer and consultant for Nihon Sekkei Inc. and the Japanese railway, he has worked on high-profile projects including Kyushu University Ito Campus masterplan (2003-2005), the Shinjuku redevelopment project in Tokyo (2009-2012), Bach Mai Hospital in Hanoi (2000), and Qingdao mixed-use development in China (2011).
Matsumoto has presented his work on multidisciplinary design, visual culture, and urbanism to the 5th symposium of the Imaginaries of the Future at Cornell University, the Espaciocenter workshop at TEA Tenerife Espacio de las Artes, New Media Frontier Lecture Series at Oslo National Academy of the Arts, UCI Claire Trevor School of the Arts, iDMAa Conference 2017, Network Media Culture Symposium at CCA Kitakyushu, and NTT InterCommunication Center as a literary critic and media theorist. He curated the exhibition, Posthumanism, Epidigital, and Glitch Feminism at Machida City Museum of Graphic Arts in 2020.
As a composer, video producer and graphic designer, he has worked with Peter Christopherson of Coil and Throbbing Gristle for Japanese Nike commercial, his album, Form Grows Rampant, and early sessions of Amulet Edition.
Matsumoto is the recipient of Visual Art Open International Artist Award, Florence Biennale Mixed Media 2nd Place Award, The International Society of Experimental Artists Best of Show Gracie Award, Premio Ora Prize Italy 5th Edition, Premio Ora Prize Spain 1st Edition, Donkey Art Prize III Edition Finalist, Best of Show IGOA Toronto, Art Kudos Best of Show Award, FILE (Electronic Language International Festival)  Media Art Finalist, Lynx International Prize Award, Lumen Prize Finalist, and Western Bureau Art Prize Honorable Mention. He was awarded the Gold Artist Prize from ArtAscent Journal, the 1st Place Prize from Exhibeo Art Magazine, and the Award of Excellence from the Creative Quarterly Journal of Art and Design in 2015 and 2016. His work is part of the permanent collection of the University of Texas at Tyler.
His work, writings, and interviews were published in Kalubrt Magazine, the University of North Carolina Wilmington Journal Palaver, Furtherfield.org, The Journal of Wild Culture, Studio Visit Magazine, Fresh Paint Magazine, H+ Magazine, International Artist Magazine, Made In Mind Magazine, Arizona State University Journal Superstition Review, Creative Review, Creative Boom, Next Nature Network, Rhizome.org, Monoskop, Carbon Culture Review, KooZA/rch, Supersonic Art, Post Digital Aesthetics (Berry and Dieter ed.), e-flux, Drawing Discourse (University of North Carolina Asheville), Highlike (SEPI-SP editors), and Drawing Futures (The Bartlett UCL), among others.
Matsumoto's multidisciplinary projects have been exhibited recently at Meadows Gallery University of Texas at Tyler, S. Tucker Cooke Gallery University of North Carolina Asheville, Sebastopol Center for the Arts, National Museum of Korea, CICA Museum, Van Der Plas Gallery, ArtHelix Gallery, Caelum Gallery, LAIR Gallery Lakehead University, Limner Gallery, the Cello Factory, University of the District of Columbia, Lux Art Gallery, Studio Montclair, Manifest Gallery, Center for Digital Narrative University of Bergen, Tenerife Espacio de las Artes, Art Basel Miami, ISEA International, FILE Sao Paulo, Nook Gallery, and Arts and Heritage Centre Altrincham. He had solo exhibitions at BYTE Gallery Transylvania University (2015), Los Angeles Center of Digital Art (2016), and Alviani ArtSpace, Pescara (2017).
Ryota Matsumoto Interdisciplinary Art and Design Studio
501-623-7776
125 Oak St
Hot Springs, Arkansas 71901
About:
Matsumoto's work reflects the morphological transformations of our ever-evolving urban and ecological milieus, which could be attributed to a multitude of spatiotemporal phenomena influenced by socio-cultural constructs. They are created as visual commentaries on speculative changes in notions of societies, cultures, and ecosystems in the transient nature of constantly shifting topography and geology.
The cognitive process of cultural production focuses on daily practice and the embodied experience of places of social memory. This is observed and reflected in the artwork so as to recreate states of intensity along the spectrum of the collective affect between the human body, the nonhuman agents, the urban artifacts and all the infinitesimal steps in between as visual schemas.
Consequently, the transduction process of these intensities as a time-image is transcribed in the artwork as a hybrid interface between the necessary actual and the possibilist virtual within a spatiotemporal continuum.
The artworks explore the hybrid technique, combining both traditional (ink, acrylic, and graphite) and digital media (algorithmic processing, data transcoding, and 3D scanning). The adaptive multi-agent approach allows the work to transcend the boundaries between analog and digital media as well as between two- and multi-dimensional domains.
The varying scale, juxtaposition of biomorphic forms, intertwined textures, oblique projections, and visual metamorphoses are employed as multi-layered drawing methodologies to question and investigate the ubiquitous nature of urban meta-morphology, the inevitable corollary of techno-economic disruption, and their visual representation in the non-Euclidean manifolds of continuous spatiality.
Matsumoto's process-oriented compositional techniques imbue the work with what we see as the very essence of our socio-cultural environments, beyond the conventional protocols of architectural and artistic formalities; they conjure up the synthetic possibilities within which the spatial and temporal variations of existing spatial semiotics emerge as the potential products of alchemical procedures.