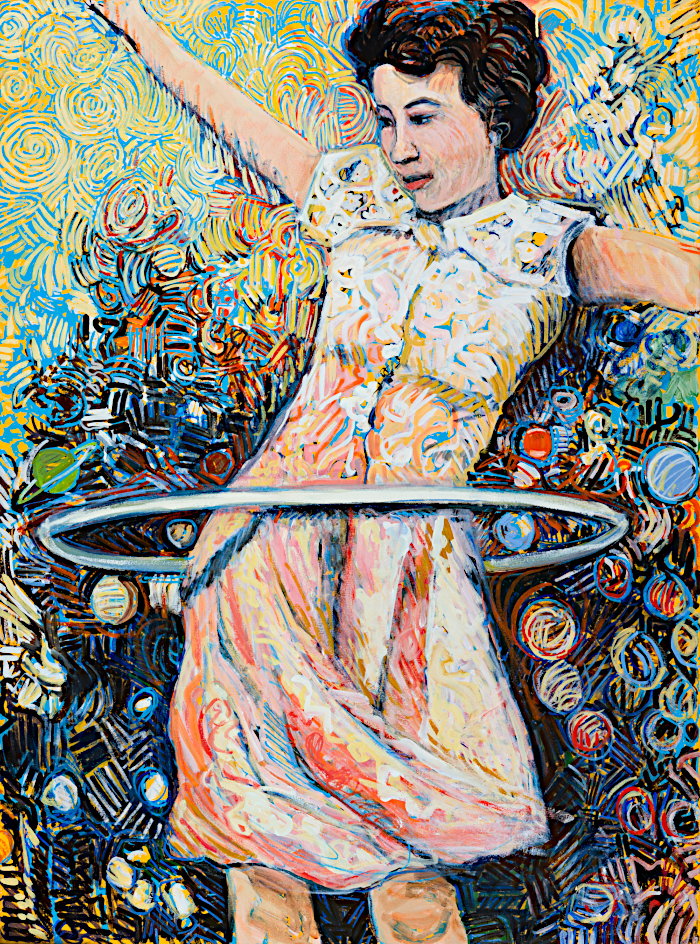 Katherine Strause
Big Bang – Oil on canvas 48" X 36"
kastrause@comcast.net
Bio: Katherine Strause is a working artist and educator. She exhibits nationally and has works in many public and private collections. Ms. Strause is currently Chair of the Art Department and Professor of Painting at Henderson State University. She holds a Bachelor of Arts from the University of Arkansas at Little Rock and a Master of Fine Arts from Southern Illinois University at Edwardsville.
Statement: My current works come from found snapshots of women that are transformed into paintings. They depict the figure in a moment of clarity and complete independence. I look for a quality of liberty and rebellion in the attitude of the women. These figures lack inhibitions, are confident and in full possession of themselves. I love the expressive nature of paint and using color to create dynamic, energetic pieces. This work addresses the idea of transcendence, hope, and transformation. They are about women who are breaking free and energetically strutting their way past any limitations.