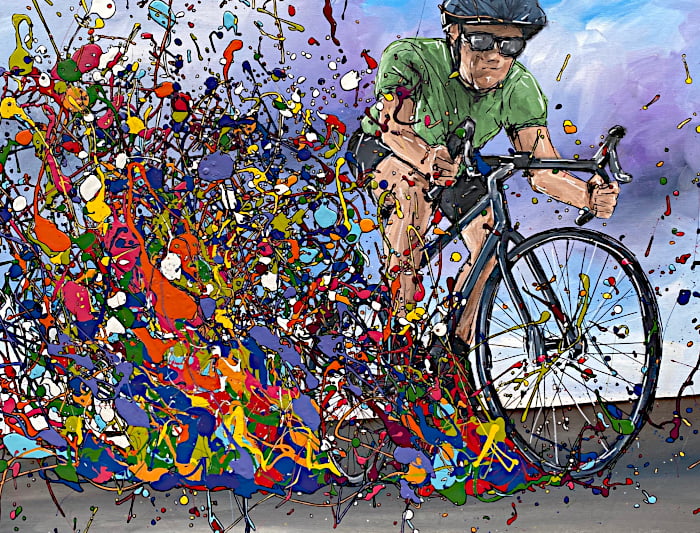 Morgan Herndon
"Bike Spray" – 40×30" acrylic and latex on gallery wrap canvas
www.mchartwork.com
After studying a multitude of art courses from interior design to graphic design and most things in between, Morgan graduated with a Bachelor of Arts degree in 2003 from the University of Arkansas at Little Rock. Since that time, growing and experiencing the many heartaches and joys that come with life practically pushed her towards creating more and more art. Her faith and art are deeply intertwined…both are sustaining, uplifting and purpose giving. It is her hope that the art can be as much of an enrichment to the viewer as it was the creator.
"Bike Spray" embodies the rush from moving the human body and joy of bicycling outdoors. The colorful abstract drips juxtaposed against the realistic brushwork of the bicyclist creates a balance of delight and intrigue.