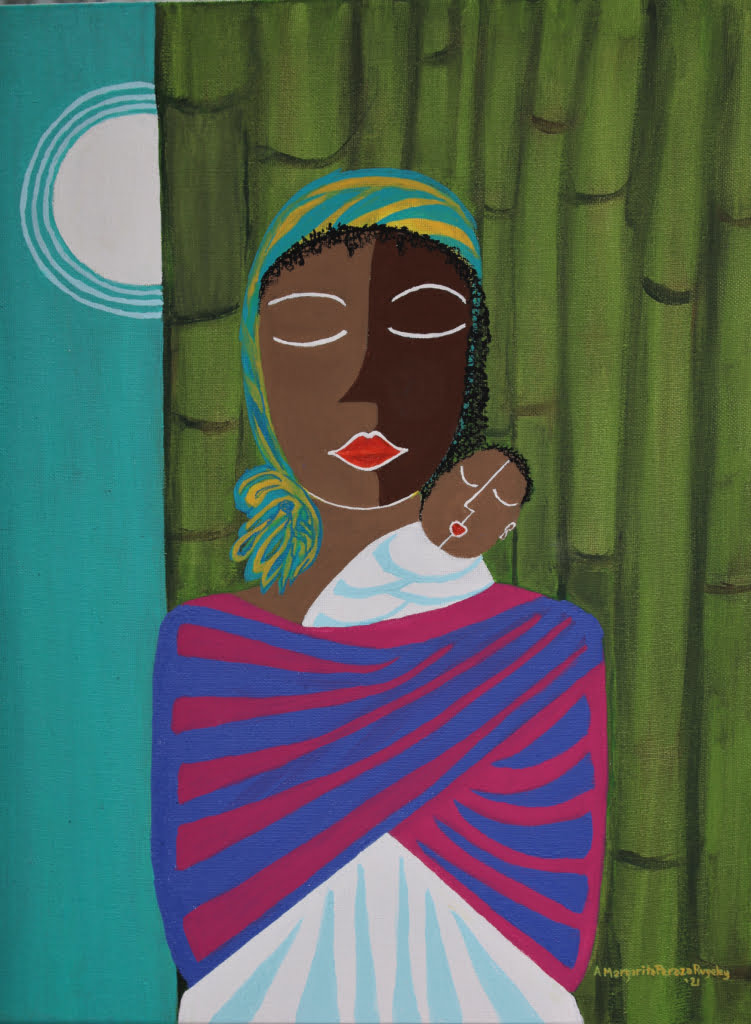 Artist Name: A. Margarita Peraza-Rugeley
Title of Artwork: Born in the Cane Field
Medium: Acrylic on canvas
Size of Artwork: 12" x 16"

Artist Bio:
Dr. Aurora Margarita Peraza-Rugeley (PhD, University of Oklahoma) specializes in colonial Latin American literature. She currently works in the Department of English, Foreign Languages and Philosophy at Henderson State University, Arkansas. She has studied art history at the University of Oklahoma. She has taken many art courses over the years, and has visited museums and exhibits in the Americas, Europe, and Asia. She incorporates art in her classes.
The idea of a tribute to George Hunt immediately resonated with Margarita. She is married to a man with deep roots in the US South, and as a Spanish-speaking native she is quite familiar with the works of Pablo Picasso, Diego Velásquez, and others. For several years her late father was the doctor in charge of a state hospital in a sugar cane plantation. The combination of these elements made the Glover-Hunt project immediately attractive for her.
Artist Statement:
My art is bright and bold, and my creations depict a world stripped of decoration. I call this approach "essentialist art." This piece calls attention to George Hunt's birthplace, pays homage to his mother, and it is infused with Picasso's style.