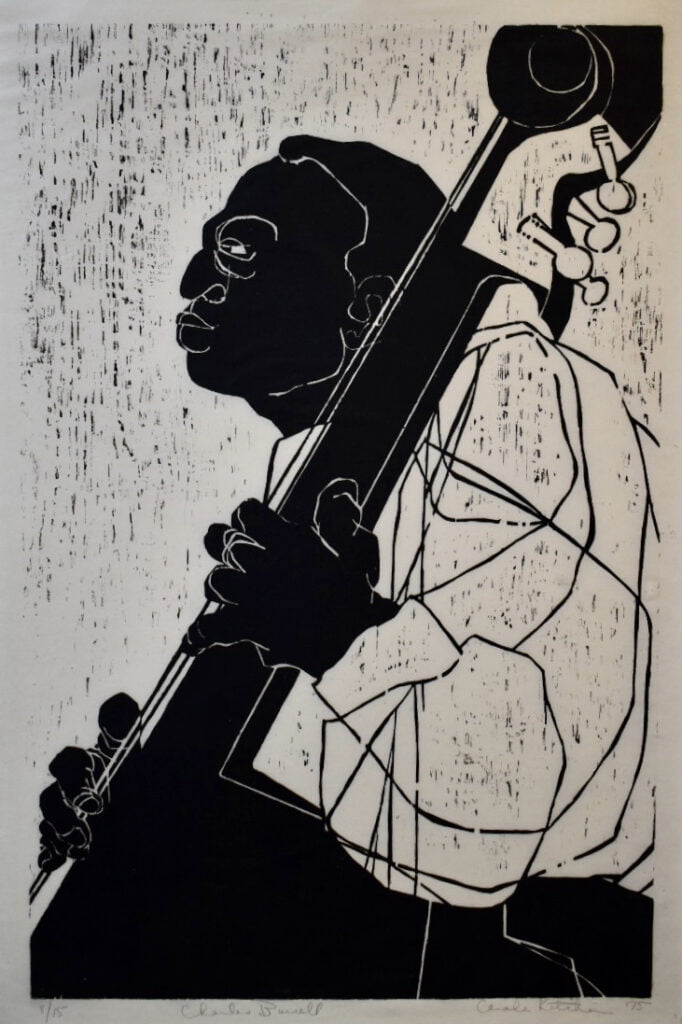 Artist Name: Carole Katchen
Title of Artwork: Charles Burrell
Medium: Wood Block Print
Size of Artwork: 22×34
Artist Bio:
Carole Katchen, professional artist for over 50 years, has exhibited in museums and galleries throughout the U.S., Asia and South America. She has received numerous awards from national associations. Her 14 art instruction books have been published by major publishers in English, Chinese, French and Dutch editions.
Artist Statement:
Each of my paintings is unique. When painting musicians, my main concern is to convey a sense of the music. I sketched Charles Burrell in Denver in 1975 when he was performing with the Denver Symphony Orchestra. He is one of the first African American musicians in a major national orchestra. He is still playing jazz in Denver clubs.