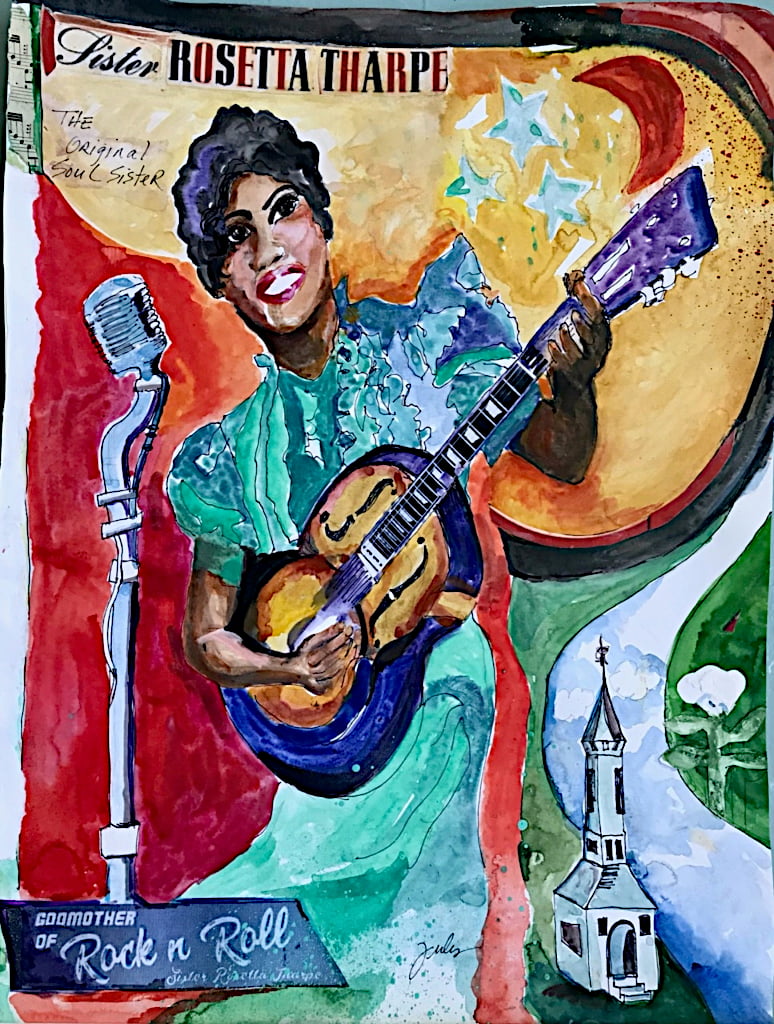 Artist Name: Julie Williams
Title of Artwork: Godmother of Rock & Roll
Medium: Watercolor, pen, & ink
Size of Artwork: 18" x 24"

Artist Bio:
Julie Williams is a filmmaker, muralist, visual artist, and landscape/garden designer
known for her art installations that harmonize natural surroundings within the
historic context of Hot Springs National Park. Her large-scale installation on Hot
Springs Greenway featured interactive tipis plus an outsize dream catcher displaying
names of the hot springs. A University of Tulsa graduate with a B.F.A., Julie taught in
public and private schools.
Artist Statement:
As an Arkansas artist, I respect the impact of Delta artists across all mediums. Delta
musical artists launched The Blues, with Hot Springs as a performance nexus. "Godmother of Rock & Roll," a portrait of Sister Rosetta Tharpe (Arkansas Women's
Hall of Fame Inductee) honors artist George Hunt's iconic style.