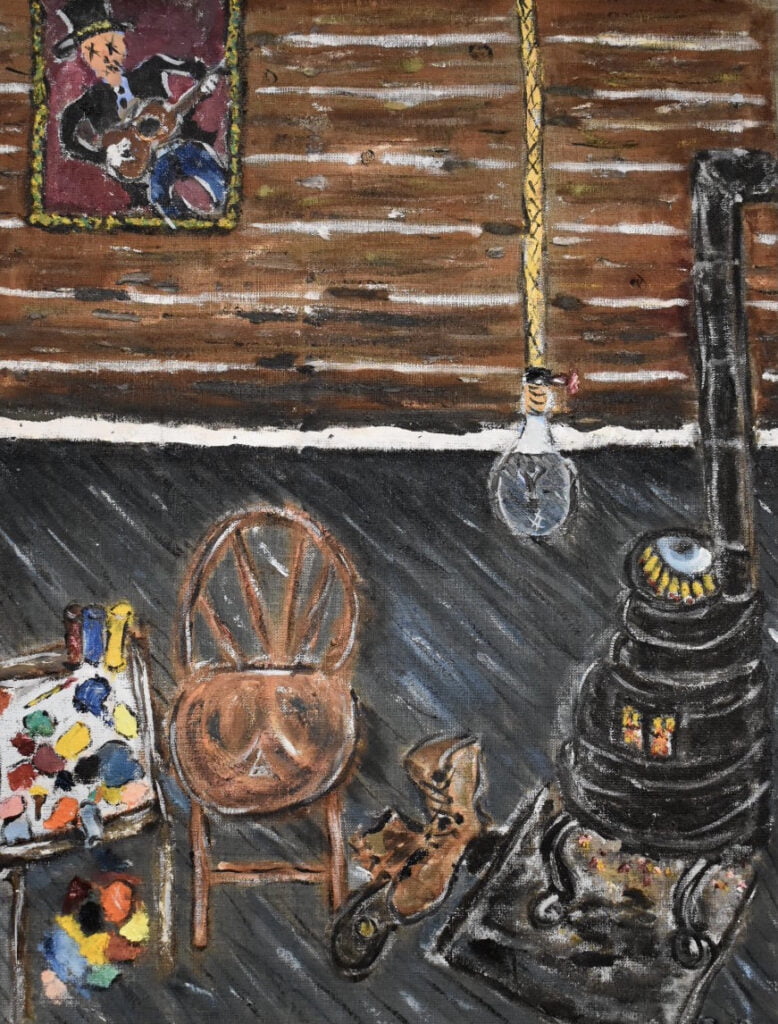 Artist Name: KE Ford
Title of Artwork: Griot's Stage
Medium: Oil on raw linen
Size of Artwork: 18" x 24"

Artist Bio:
KE Ford classifies himself as an outlaw artist, a self-taught whiskey painter, smith and sculptor. He had private lessons early, then trained under "Jim the Trim" pinstriper and studied airbrushing under Carl "daddy rat". Currently he is an ambassador with artarmy.org
Artist Statement
I have attempted to portray the story of George Hunt. He was a great friend for over 25 years. We met at a blues festival, both showing art. We ran into each other over the next 15 years at these festivals, and whether I was playing music or showing art, George would take time to come and sit, tell a story, or listen to one.